MO medical marijuana legalization meets with mixed reviews
Medical marijuana will be legal in the state starting in August. While only a small portion of Warsaw High is eligible to vote, most students have alternative opinions on the subject of medical Marijuana legalization.
  "I'm fine with it as long as people don't abuse it," said junior Misty Wingender.
  On November 6, Amendment 2 , Amendment 3 and Proposition C for medical marijuana were proposed for the ballot for Missouri. Out of the three, Amendment 2 was passed. This amendment is sponsored by New Approach Missouri, and it allows up to six plants to be grown in the house of people who have a medical card. There is a four percent sales tax on the medical marijuana that could lead to an estimated $25 million government revenue a year. The estimated cost of medical marijuana, per state is around $7 million a year. It passed with 65.5 percent for yes to 34.5 percent for no in Missouri, and 57.02 percent for yes and 42.9 percent for no in Benton County.
  Even though it might be legal for people over the age of 21 with medical problems, it won't be legal for anyone else.
   "I hope it doesn't affect the school, the school does enforce a drug free environment. We will just have to see," said school resource officer David Fajen. Fajen has been an officer for 28 years.
  Psychology Today states "Chronic marijuana users between the age 13 and 17, are shown to have decreased verbal IQ."
   "I don't think we need it. It will cause more damage than help," senior Robert McMurtry said. McMurtry.  
 According to National Institute on Drug abuse or NIDA, "Marijuana can also act as a gateway drug to other harsher drugs, and people who smoke it get in higher percentages of automobile crashes."
  FindLaw.com says "Although Medical Marijuana is becoming legal, some things are still illegal. For example, driving under the influence, or driving while high, is illegal even if you have a card. The penalties of driving while under the influence is jail time, license suspension, fines, and probation."
  This law will be enforced starting Aug. 3, 2019, but  the the people who apply won't be able to get any until Jan. 2020. They will have to visit a doctor to be able to get any. They will have to apply for an identification card from the Missouri Department of Health and Senior Services. There are quite a few diseases and disorders that can qualify someone for a medical Marijuana card, those of which include, but are not limited to Multiple Sclerosis, spinal cord injuries, cancer, HIV, Epilepsy, Arthritis, and Insomnia.  
  If the patients are approved they will receive an identification card to be able to go to dispensaries, where medical Marijuana is accessible for patients.
  Amendment 2 was more popular than the others, because it made medical marijuana legal, while giving the taxes to veterans.
   According to VeryWellHealth.com, a medical website, Elizabeth Hartney, PhD wrote, "Medical marijuana can help with nausea and vomiting, appetite loss, and chronic pains. It can help with mental disorders like depression and social anxiety. Some cons, however, may include side effects such as short term memory and damaged lung tissue." This article was reviewed by Richard N. Fogoros, MD.
  According to The Kansas City Star, guest writer Lauren Sobaski said in her article, "Though it may be legal for you to have Marijuana, most workplaces will still be able to enforce drug-free workplace policies."
 "I think they have every right to. If they made their drug policy known I don't see the problem with enforcing it," said freshman Curtis Breshears.
   Even if someone had a medical marijuana card, it is still illegal for medical marijuana to be consumed in other states apart from the state the card was received in.
Leave a Comment
About the Writer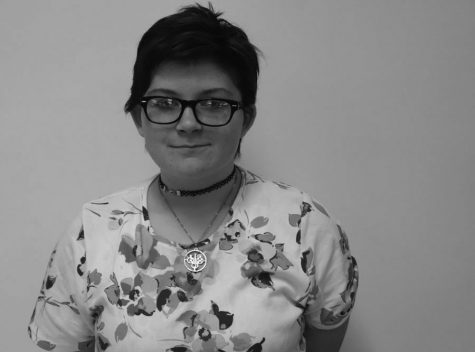 Ashley Turner, Staff Writer
Freshman Ashley Turner is looking forward to her first year as a member of the journalism department. Recommended by her English teacher, Turner chose...