Cheer squad heads to state, brings back sixth place
  After almost 15 years, the Warsaw cheer squad brings back the competitive spirit and place sixth at State level competition.
  "It was really cool to get the opportunity to go to State because it has been fourteen or fifthteen years since Warsaw has even competed on a state level,"  junior Samantha Blake said. Blake is a backspot in the squad.
  In her third year coaching, Rachel Eichler, who was a cheerleader at Warsaw herself, has been following the steps of her high school coach, Carolynn Fisher, as a strategy to lead the victory for the cheer squad.
  "My coach had been coaching for a very long time so it was a well established program, and she retired after my senior year. I think it has been on and off for the past 14 or so years, so I'm just trying to install what my coach had in the program and bring that back, and it is working," said Eichler.
  Carolynn Fisher was both a middle school and high school cheer coach at Warsaw for about 23 years.
  "Hearing that cheerleaders were making a state appearance made me thrilled, for not only cheerleading, but for their coach as well. You have to have everyone on the squad buy in, show up and work hard. My huge congratulations to both the squad and their coach! Good job!" Fisher said.
  The preparation for the state routine was very intense and required a lot of hard work and dedication from the whole team.
  Blake said the squad took the scores from the regional competition to make improvements for state.
 "Instead of having practice only two days a week, we practiced every school day and sometimes on Monday," Blake said.
  "All the practice was definitely worth it. It paid off in the end," senior captain and main base Helena Givens said.
  The night before state, however, there was a minor occurrence that brought some uneasiness to the team, but luckily didn't affect the squad's performance the next day.
 Sophomore Darby Mostaffa, who is a flyer, was dropped during a stunt and had a minor injury.  
 "I really pride myself in safety, and this girls are very fabulous stunters and it was three small mistakes by each of the bases and it turned into a big one. That has never happened under my watch before, so I was very upset." Coach Eichler said.
  "I was really stressed out because I thought I wasn't gonna get to participate and compete, but after I realized that my injury wasn't as bad as it seemed and that I was fine, I could do what I needed to do it was all good," said Mostaffa said.
  The creation process of the routine was a joint effort between the cheerleaders, represented by their captain and the coach.
  "For the routine I basically accessed their skills as a team and what they were capable of, and my philosophy was to get a nice solid routine with the skills that they are capable of instead of a mediocre advanced routine with something that they haven't necessarily mastered yet," Eichler said.
  "For State, we put our routines together and saw how it looked, and if we wanted to make changes we discussed it with each other and changed it. We both put our ideas in and modificated it during practice, so if something didn't look good we would cut it out and add something instead," Givens said.  
  Competing at State was a first experience for the whole squad, and they were all excited and nervous about it.
  "Going to State was very cool, I didn't expect it to be happening, I thought we would go to Regionals and see it as an experience, so it did pay off all of the hard work," freshman flyer  Natalie Johnson said.
  "I was really nervous about obvious little things, like whether or not we were gonna hit the stunts at the same time, or if our counting would be off, but we did really well," Blake said.
  The routine included basic tumbling skills, toe touches, intermediate to advanced stunts, a cheer, and a dance.
  "They did well, so we just had one little mishap in the end which cost us five points as a deduction, but other than that they had a nice clean performance and placed sixth out of 11, so I was very very happy with that," said Eichler. The squad competed in 2A Small. 2A is based on the enrollment of our school. So we competed against other school with a similar number of students. And small means 12 or less- we have 10 girls.
  State ended up not being just a competition, but also an awesome experience for all parts of the team.
  "I'm just really happy that I got to be a part of team that is finally taking Warsaw cheer and bringing it back to what it used to be, and getting the actual recognition that cheer is a sport and can be really competitive," said Blake.
   "The best part of State was just getting to know each other as a team, and now we don't argue as much as we used to," said Johnson.
  "I'm just very proud of them in general, this program has grown a lot this year and I'm excited to see how it continuous to go," Eichler said.
Leave a Comment
About the Writer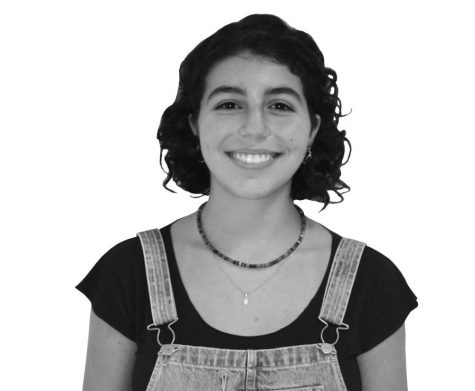 Lica Rosa, Staff Writer
Junior Lica Rosa is interested in the journalism class because she enjoys descriptive writing and displaying the emotions of people through the art of...