NHS includes new changes at Induction Ceremony
The National Honor Society is founded on four basic pillars: Leadership, service, scholarship, and character. However, the Warsaw NHS chapter has chosen to add a new pillar that is important to them.
"This year we decided to make unity a pillar and, honestly, I think this is the most important pillar because there will be times when, even as the best of the best, we crack under pressure or we fall down. A big part of being in this society is that when one of us does fall, we're all there to pick each other back up. You have to lean on one another to keep going in the right direction," NHS president, senior Taylor Bunch said. "Although it is our character, and our service, and our leadership, and our scholarship, that sets us apart, it's unity that brings us together again and that's something that we can demonstrate, not just for NHS, but within the walls of the high school and with our peers, to the community and on to the rest of the world after we graduate. So, I just think that, even if we don't have anything else, we always have unity."
Fourteen students were officially inducted into the National Honor Society. The ceremony took place in the high school gymnasium, like it has in past years, however there were a few changes done this year that are sure to leave a lasting memory with the new inductees.
Previously, the ceremony was held during the school day in an assembly attended by the high school and eighth grade students. This year the decision was made, under new advisor Jowell Roellig, to move the ceremony time to 6 p.m. so that parents, who worked during the day, would have the opportunity to watch the induction.
"I always loved that assembly because it gave the underclassmen something to aspire to be a part of," Roellig said.  "When we had our first meeting and were talking about the induction ceremony, unanimously every senior in NHS said that they'd like to have it in the evening since a lot of their parents couldn't come [last year]."
Aside from the change in time, there was an added surprise in the induction ceremony.
This year it was decided by the senior NHS officers that the new inductees would be able to hear from all of the teachers who inspired them, instead of being introduced by one.
"They were supposed to list three to five teachers that they wanted to introduce them and, out of the current seniors, some of them didn't get their picks [last year] and a couple seniors had a teacher introduce them that never even had before, so what seemed really personal and an honor turned out not to be," Roellig said.
All of the teachers chosen by the new inductees filmed a video congratulating and talking about the students. The video was played as a surprise on the night of Oct. 25 during the induction ceremony.
"Kamryn Yach and Taylor Bunch have traveled far and wide to get these videos. For example, Andrea Merritt, she's not a student that has been here before this year, we got videos from her teachers at her prior school," Roellig said prior to the ceremony.
NHS vice-president, senior Kamryn Yach, was chosen to create the video.
"I hadn't done a big project like this before so I decided to take on the challenge," Yach said. "I sent out the emails on September 26, the inductees wrote down three names of teachers and staff who had inspired them, I emailed all of them, asking if they would participate, and finished editing the 22nd [of October]," Yach said.
Yach created the video, along with help from Bunch.
Yach was honored during the ceremony when she was called up on stage by Bunch after the video had played.
"At the end she said that I helped her make the video, but I definitely did not because that is such an amazing video. I thought it totally embodied everything that it needed to and Kamryn did it all by herself. She did it all on her own time, she did it for free, and I think that [this] really embodies the people that we have in National Honor Society," Bunch said.
Leave a Comment
About the Contributors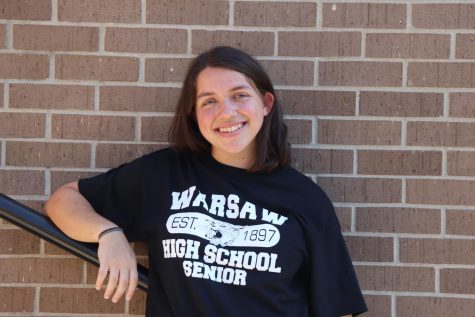 Emmaleigh Kowal, Editor-in-chief
Senior Emmaleigh Kowal is serving as a co-editor-in-chief for the Wildcat Staff after being on staff for three years. She is a writer who enjoys telling...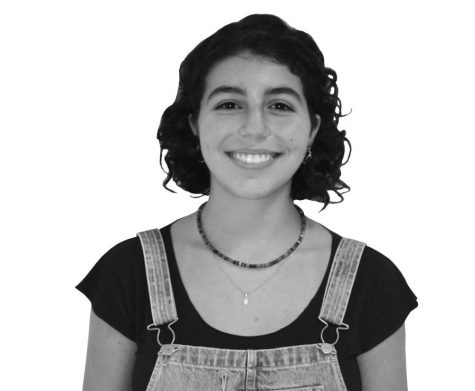 Lica Rosa, Staff Writer
Junior Lica Rosa is interested in the journalism class because she enjoys descriptive writing and displaying the emotions of people through the art of...