Teacher-coaches split time between the classroom and the field
During the First Day of School assembly, it was greatly stressed that Warsaw High is a school composed of  "student-athletes" with the word student, education and school, coming first in the title.
  "You have to be a student before you can be an athlete, work hard and get good grades before you go out on the court," said freshman Isabella Morrison, who competes in volleyball as a setter, outside hitter, and a weak side hitter.
  Now, while athletes make up close to thirty-five percent of the school, that would not be possible if there were not people willing to take time out of their day to coach them during after-school practices.
  There is a saying that goes along the lines of "Every classroom is a team and every teacher is a coach," however there are some teachers who are really taking this quote to heart and spending hours a day coaching after-school practices.
  With the fall sports starting up, there are nine high school teachers who stay after school to coach the athletes in their respective sports. With so many of the teachers taking time out of their day, close to three hours each day, to coach sports it makes one wonder how much free time they actually have to create lesson plans and grade papers for each of their classes.
  Some classes, such as P.E. and weights, might not take as much time to create a lesson plan or grade assignments, as opposed to a science or math class.
  Cody Morgan, who has been teaching middle school P.E. and weights along with high school personal fitness and weights for 12 years, spends roughly one hour preparing lessons for a single week of school.
   "I think it also helps that I split middle school and high school with my classes. I have made connections with most the high school students that I don't coach or have in class too," Morgan said.
  Morgan is also the head track coach, assistant boys basketball coach for seven years, and girls basketball head coach for five years, at WHS.
  Morgan takes roughly half an hour a day to prepare practice plans for basketball and track and spends anywhere from two to three hours after school to coach athletes during practice days and six to ten hours, depending on travel time, when there is a game or meet.
  Kyle Stoecklein is math teacher responsible for teaching geometry, Integrated Math, and Consumer Math. Besides teaching in the day, Stoecklein is also an assistant football coach and head golf coach.
  Coaching after school typically keeps Stoecklein at the school until 6:45 p.m. on Monday through Thursday while he does not get home until close to 1 a.m. after football games on Friday. Stoecklein, and the other football coaches, attends a meeting on Sunday that lasts from 7 to 9 p.m..
  Taking advantage of the one-hour plan period, Stoecklein creates his lesson plans for the week along with using time after football practice to tie up any loose ends in his lessons.
  Balancing a teaching schedule as well as a coaching schedule, it can be hard to be there when students need help with an assignment or have a question regarding a lesson. To ease the struggle, Stoecklein makes sure to take time in the morning to set up meetings with students to help them with any problems with the assignment that they might have.
  "I try to make sure I am still there for my students, even though I am crunched for time," he said.
  While relationships are formed on the court or the field, a teacher-coach's time in the classroom can be affected by teaching duties.
  Before coming to Warsaw to teach anatomy, Biology I, and Biology II, Mason Dunnaway taught and coached at a different school. Dunnaway recounted an event where he was unable to see his seventh hour class ten days out of forty-two, since he had to leave for the girls golf team, which caused him to struggle in reaching his seventh hour for the remainder of the semester, once the golf season had ended.
   Spending so much time with student-athletes after school really helps to create a bond between coaches and athletes.
  "I feel like coaching allows me to see them under pressure and fighting adversity in a situation where the only reward is a win, and this helps me understand behavior in the classroom when they are frustrated with some of the problems we do," Stoecklein said.
  Senior wrestler Kolby Estes said he simply gets to know his coaches more because he spends more time with them then most other teachers.
  "You're around them everyday so you get to know them better than other students might," he said.
  Justin Thomas teaches biology, chemistry and physics while coaching high school football and middle school boys basketball.
  "I feel I have a similar relationship with all students, though I typically know more about players compared to non-players," he said.
Leave a Comment
About the Contributor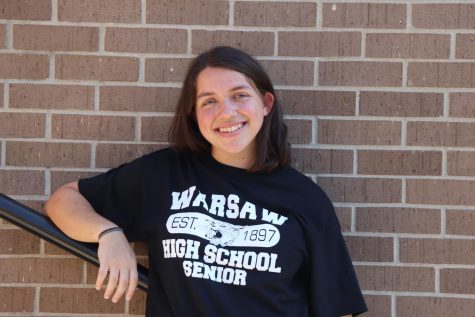 Emmaleigh Kowal, Editor-in-chief
Senior Emmaleigh Kowal is serving as a co-editor-in-chief for the Wildcat Staff after being on staff for three years. She is a writer who enjoys telling...