Track team finds success as season continues
Advertisement
Hang on for a minute...we're trying to find some more stories you might like.
Track boys and girls teams recently won at UCM and Skyline, with the girls team earned first place overall at Skyline, only show a small hint of the success the Warsaw track team has had. Warsaw track teams have placed in the top five in all of the meets they have been able to get to so far in this year's seasons. The season started out rough for the track team, due to the various cancellations caused by bad weather. It has also been hard to practice due to the unfavorable weather.
"Cancelled meets limit our opportunities to improve our performances in real races that will prepare us for Districts," Morgan said.
Morgan is not the only person who thinks this way. Sophomore Parker Love also thinks the cancellations have affected the team. Love is a part of jumping and sprinting on the track team.
"The cancellations haven't affected us too bad, but we definitely could have been better if we had the meets we lost due to the weather," Love said.
Freshman Kylee Fajen thinks the cancellations were actually a good thing.
"I personally think that the cancellations that we have had was for the better," Fajen said. "We get in another practice and we keep training for the next meet."
The girls team getting first place at Skyline was a huge accomplishment for the track team. In previous years the girl teams had more members to run events. This season there is less girl members to participate in meets making it difficult to have more team in each event. The boys team has also been doing really well, but have yet to win an overall meet.
Coach Morgan said that one of the improvements that the team could make is in the long races, like the 4×800 relay. The team also thinks there is a lot of room for improvement.
"I feel like this is still early in the season and that we still have a lot of room for improvement." Kylee Fajen said.
Coach Morgan and team members alike want everybody to be at their peak in May, when conference, districts, sectionals and state take place. Junior Maleek Porter thinks the team will meet this deadline with good training, high heads and with a few more gold medals under the team's belt.
vvv

About the Writer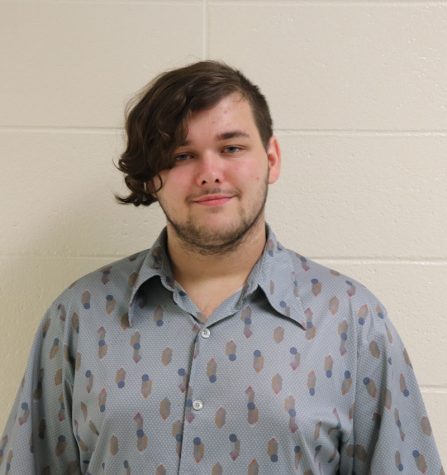 Adrian Marlin, Staff Writer
Adrian Marlin is a senior and this is his first year as a member of the news staff. He enjoys painting, drawing, writing, reading, and playing games and...