Baseball team plays strong as season goes on
  The Warsaw baseball team started off the season with a rough start. Due to weather, the early season games were cancelled more often than they were played. As the season goes on, the team has begun to get into the grind of things and are working towards playing hard.
   With the team wanting the best results from a game, they make sure to do a few things that help them play their best.
  "I always try to sleep before games and I get pumped while we are warming up," freshman 1st baseman Logan Strunk said.
  Players also talk about how they have improved and what they have improved on since last season.
  "I've noticed that I've improved tremendously on batting and especially fielding," junior Riley Bagley said.
  This is Sophomore Matthew Cousins' second year being a part of the high school baseball team. He currently resides over the 3rd base and also feels that he has improved in certain aspects of the game.
  "My arm strength has gotten better since last year and I'm continually working to improve it," Cousins said                                                              
  This is the last season for all seniors. While some are happy about being a senior and working hard over the past years to make themselves better, others are upset with the fact that they have no more seasons of their favorite sports left to play. Despite this, they are still working hard to show the underclassman boys that hard work pays off and that they should always keep improving themselves.
  "It kind of sucks that this is my last season of sports, but I'm glad that this is the team that I have for my last year. I really like all of the guys on the team and the coaches," senior left fielder Keegan Glenn said.
  Head baseball coach Lloyd Wheeler is leaving at the end of season. This was his first year teaching and coaching at Warsaw. Wheeler has already seen the baseball boys improve over just a short amount of time.
  "We are starting to put the ball in play and our base running has improved," Wheeler said.
  Players also talk about how and what they are going to miss most about wheeler and why they are sad to seem him go. They mention how he has already improved their skill.
  "What I am going to miss most about Coach Wheeler is his ability to continue to make the team get better but not just doing so as a coach but kind of like a friend. He's strict when he needs to be but he can also joke around with the team and still get his job done when needed," Cousins said.
  "I will miss wheeler's Humor and the way he runs practice to keep us busy and upbeat," Strunk said.
  Wheeler talks about how he got involved in baseball and found a love for it.
  "I've loved the game since I was 4 years old," Wheeler said. "I remember playing catch in my home on a rainy day by throwing a tennis ball against the wall in the living room until my mom would tell me to stop."
Leave a Comment
About the Contributor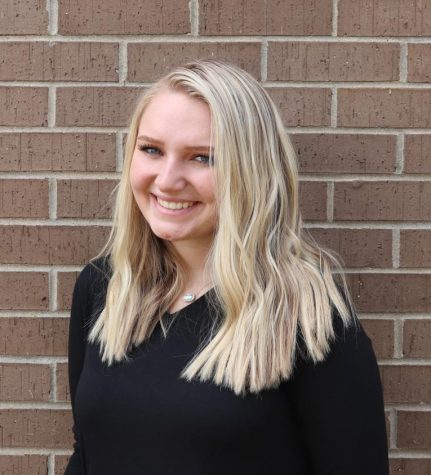 Brooke Spry, Staff Contributor
Senior Yearbook Editor-in-Chief Brooke Spry has been in journalism for four years. Spry was involved in newspaper her freshman year and chose to do yearbook...