Archers take aim at state, Brown places 17th in state
Archery is an activity that borders on hunt and game. No matter the target, archers have shown their advanced marksmanship through the various tournaments they have attended.
  Archery's last match was on March 1. The match ended with various great scores and freshman Bradley Brown qualifying for state with a 294.
  Brown scored a 288 at state, finishing 17th overall and 3rd in the ninth grade boys category.
   Coach Jackie Downing said she was proud of all of her archers. They worked hard and some of them were new to the sport.
  "I enjoy coaching archery because it's fairly new and kids get excited about it, especially the kids that have never shot a bow before," Downing said. "It makes me proud when they focus at practice and see the results."
  Archery is a very individualized sport. Since archers aren't on a team together, each individual person gets to advance by their own scores.
  "It's a sport where you can't mess anybody else up, and other people can't mess you up when you're trying to shoot," junior Caitlin Dudenhoeffer said. "If you make it to state, it's just you, not a team."
  Dudenhoeffer also expressed her emotions knowing she only has one year left to shoot. This year was her second year as a Wildcat archer.
  "Knowing I only have a year left it kind of makes me sad and makes me want to do better," Dudenhoeffer said.
  Not advancing to state can be disappointing for archers. It can also make them want to get better even more.
  "It's a bummer I didn't get to state," sophomore Trevor Thoele said. "I've been doing it since fifth grade and I want to keep up with it and get better. I want to try to get into better tournaments that aren't school sanctioned."
  Personal goals are also important for archers. Sometimes they are exceeded, and other times their expectations for themselves aren't met.
  "This season I did terrible. It may have been my worst season, my average was 250 or less," Thoele said.
  "I think I did pretty good. Each year I keep getting better," Dudenhoeffer said.
  Sophomore Aubri Umlauf has experienced a level of nervousness, since this is her first year as a Wildcat archer.
  "It was my first year. The competitions made me nervous because I was shooting with someone I didn't know. I'm kind of sad it's over, it was really fun. You get to go interact with people from other schools," Umlauf said. "I joined to get my brother into something."
Leave a Comment
About the Contributor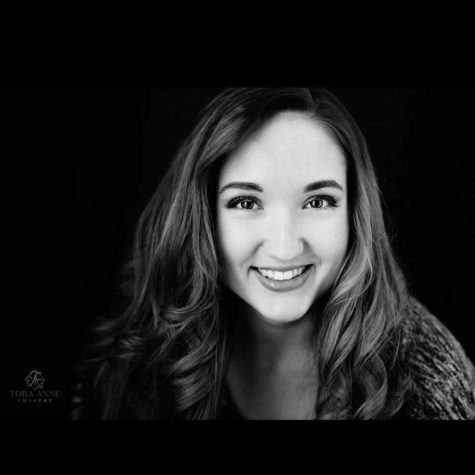 Kylee Creach, Staff writer
Kylee Creach is a senior. She is involved in softball and basketball, and is a member of the news staff and yearbook staff. She is planning on going to...