School hosts annual blood drive, breaks previous record
A single pint of blood can save more than two people. 122 pints of blood could save hundreds.
This was a record amount for Warsaw High School's blood drive,which has been held annually for 16 years.
In these past 16 years total, Warsaw has collected 1,545 pints of blood. This amount of blood has impacted the lives of over 3,100 people.
The previous record for donated blood was 107 units and was set in 2012, and the same amount was reached again last year, in 2017. This means that Warsaw beat the record by 15 units.
From a single donor, three components are collected. Red cells, platelets and plasma. There are many machines that are used to collect blood. There is the Trima machine, Alyx machine and Hemoflow machine. Warsaw hosted the Alyx and Hemoflow machines.
The effluvia collected is transported to the CBC lab in blood coolers, where it is processed and held in a blood bank until it is needed.
"The importance of a blood bank is our mission to provide our hospitals and patients with safe, adequate and a effective blood supply for our community," Collection Supervisor Shemia Halsey said.
The Blood Drive ran from 8:00 am to 3:00 pm on March 13 and was held in the gym. Student council helped to run the process and to make a comfortable environment for donors.
"Your blood donation saves lives," Student Council Sponsor Jennifer Greene said. "Cancer and surgery patients, accident and trauma victims, newborn babies, and many others close to 500 people in our area every day- need blood transfusions. There is not a substitute for human blood."
Giving blood was a new experience for a lot of students. There were 58 first time donors this year.
"I donated blood because I wanted to give back to the community and give my blood to people who needed it, maybe help save a life," junior Abby Foster said. "[I was feeling] really nervous — I really hate seeing my own blood. I'd definitely do it again."
"I couldn't donate last year because my iron count was really low, and I felt that I would be helping people," junior Ciara Cooper said. "I felt really good until I sat up and dropped to the floor."
"Our advice for first time donors is to get a good night's sleep, drink lots of fluids days before and to have a really good breakfast or lunch, depending on when you decide to donate," Halsey said.
"Before I donated blood, I was kinda like 'man, this is okay, this is gonna be fine'," sophomore Savannah Neth said. "Right when [the phlebotomists] were giving me the needle, I was like 'I'm gonna cry'. I was scared. Then after, I was dizzy — it got hot in the room. Then I just kinda went on with my day."
Greene helped set up the blood drive as Student Council's sponsor and also donated blood.
"My favorite part about donating blood is knowing that it is going to someone in need! The most intimidating is that I am deathly afraid of needles," Greene said.
Leave a Comment
About the Contributor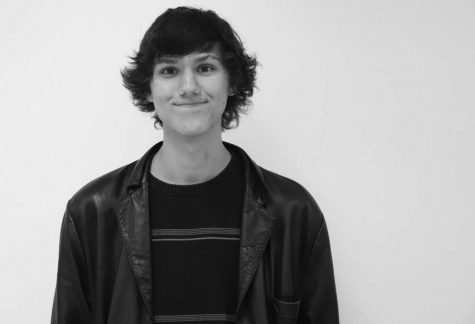 Joshua Simpson, Staff writer
Junior Joshua Simpson is continuing his love for writing and journalism by joining The Wildcat newspaper staff for his second year as a writer. Simpson...