Coaches, athletes see need for new track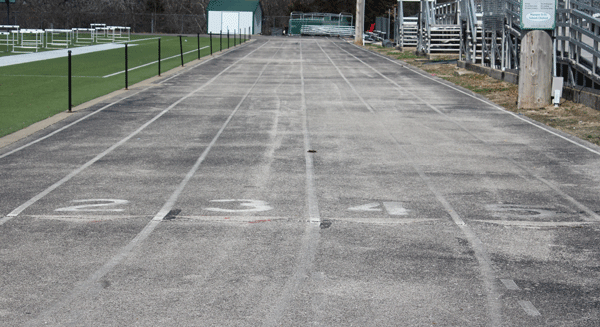 For many years Warsaw has had the same track that doesn't meet the qualifications of MHSAA standards and is in very rough condition. Having a new track would bring many new opportunities to Warsaw High.
   "It would allow us as athletes to run the correct length instead of running on the football field. It would also allow us to understand how to properly use blocks and stance. This has been a huge issue when we go to meets because we don't have the track to practice. It's a huge disadvantage to us runners in all of these aspects," senior hurdler Hannah Chapman said.
  The downfall of getting a new track is the cost and work that would have to be done. According to head track coach Cody Morgan a new track would roughly cost $200,000 – $300,000.
  "Currently, it is not in the budget, but it is something that you develop a long-term plan for," athletic director Ryan Boyer said.
  "The contractor would have to lay a new surface of asphalt on the existing track, coat that with a rubber synthetic material (all-weather track material), measure out an mark lanes, starting lines, exchange zone, and finish lines. Long jump, triple jump, and high jump runways and surface would also be re-done using the same synthetic rubber material," Morgan said.
  A new track wouldn't just benefit the track team, it would be a benefit for all sports in and out of season.
 "It would impact all of our student athletes in a positive way. Having a proper training surface is essential for improving our athletes," Boyer said.  
 Having a new running space for all athletes would bring a great change.
 "I would cry in joy if future students could have something good to run on. For 6 years I prayed our school would take initiative like they did for the football field to allow runners to have legit experience through a real track," Chapman said.
 "It would have a tremendous effect on athletes.  By not having a track, it decreases the number of athletes.  I have seen in other districts who had a crappy track or none at all (change) to having superb facilities and it turns a small team into a large team," track coach  Ehren Banfield said.
Leave a Comment
About the Contributor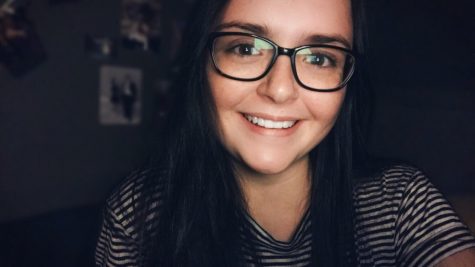 Drew Dawson, Web & Social Media Editor
Drew Dawson is a senior, this is her second year being a part of the journalism team and her first year serving as Web and Social Media Editor.  Dawson...