Baseball begins another thrilling season
 Baseball season has begun and everyone is excited for another thrilling season. The team is working very hard to try to improve from last year's record of 11-14

  Head coach Lloyd Wheeler is in his 5th year of coaching. Previous four years were spent as an assistant at Smith-Cotton. Wheeler says the team has excellent pitching and good defense and is the team is working hard to improve situational hitting and base running.

  They plan to do so in many ways, one being working as a team and succeeding together rather than individually.  

  "Teamwork is very important to athletics and baseball specifically. You have nine guys and everyone has to do their job in order for a team to be successful, if one person fails then it effects the rest of the team," senior pitcher and first basemen Cash Miller said. "The motto for the year is 'do what makes you great, not what makes you happy,' and if we can get everyone to selflessly buy into that idea and work hard to get better on a day to day basis then we have the potential to have successful season."

 Although the team practices everyday 3:30 to 5:30, a lot of players go out of their way to get in any kind of extra practice they can.

  "I try to practice as much as I can outside of practice even if it is just playing catch or going to batting cages," freshman third basemen Trey Palmer said.

  Not only does the extra practice have to do with improving skills, but, to the players, it's exciting to practice getting out on the field. The upperclassmen are just as excited as the underclassmen for this season.

 "

"

I've been waiting to get back out on the field since the last season ended. I can't wait to get out there with the boys and show off how hard we've been working"

— Owen Howard

," junior second basemen Owen Howard said.

  The upperclassmen may seem intimidating to the freshmen, but for this team, they all get along great and have little to no problems

  "I was a little nervous joining the team my freshmen year, but as soon as I got there they were all welcoming, are my close friends, and we work well together," freshman center fielder Joe Montez said.

  The team has found early season success beating Pleasant Hill 12-0 on Friday, March 23. Junior pitcher Matt Luebbert only gave up one hit while senior Cash Miller hit three. They continued with a 10-5 win on Saturday, March 24, over the Lone Jack Mules for 5th place in the Knob Noster Invitational Tournament. Senior Cash Miller pitched the game with senior Owen Howard achieving three hits and sophomore Scott Winters adding a big double.

  The team began their season competing in a jamboree on March 10 in Seadila. The team played three sets of three inning games, winning one and losing two. Their first official game was on March 17, falling to Holden 1-0 and 4-1. Both games Cash Miller, Matt Luebbert and Joey Mace spun the ball well. Miller went 3 for 6 knocking in Luebbert for the Cats only run of the day.   The Cats also fell to Concordia Orioles on March 22, 0-4 with junior Joey Mace throwing five innings without an earned run.

  The Wildcats were 2-3 going into their home opener on Tuesday, March 27 against Buffalo.

  
Leave a Comment
About the Writer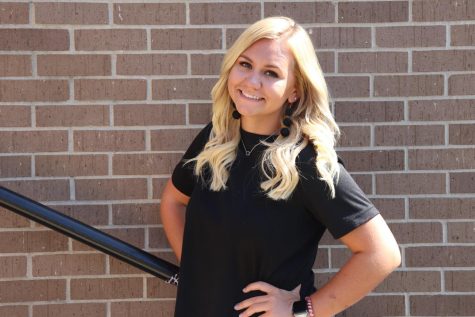 Rheanna Coke, Editor-in-Chief
 Senior Rheanna Coke has been dedicated to journalism for her entire high school career. She is in her fourth year of journalism. Her freshman year, she...