Wrestle of a Lifetime
Four compete, three medal at state wrestling tournament
   On Thursday February 15, four young men stepped on the mats for a wrestle of a lifetime and, on Saturday, February 17, three of them stepped onto the state podium for their medals.
  Seniors Nate Fauquier, Jayden Schepker, Dallas Larsen and junior Kolby Estes all made it to the State Championship lead by head coach Jared Steenburgen and assistant coach Lance Estes. Fauquier and Larsen took fourth and Estes took second.
  Larsen won his first round on the first day, won his quarterfinal round and then lost his semi-finals.
  "Going for third or fourth did give me some peace for my final match, but it didn't matter much because I was having a ton of fun at the tournament," Larsen said.
  Fauquier won his first round on the first day and lost his quarterfinal. He then wrestled on the backside of the bracket, but was eventually able to get his ticket to the third place match.
  "After losing that match, I was kinda upset because I had won against him before. I wasn't really worried, I just knew I had to make sure to focus on nothing but the match from then on," Fauquier said.
  Schepker had lost one round and won another on his first day and then lost the following day, which caused his state journey to come to an end.
  "I feel like I had a successful season. Many people and coaches didn't think I'd be at the tournament or in the district finals," Schepker said.
  Estes won both rounds on his first day, won his quarterfinal and his semifinals. Estes went on to battle in the championship, losing by one point.
  "I feel like, to some I had a successful season, but to me it wasn't as successful as I wanted because I didn't achieve my overall goal," Estes said. Estes' goal this season was to finish first, having taken second place in the state tournament last year.
  Having the ability to go to state was a big achievement for all four wrestlers and their coaches, starting with a great season, coming to an end with a successful district tournament and ending with an even more successful state tournament.
  "We had a great year, a lot of coaches don't get the opportunity to take that many to the state tournament.  To be honest, I didn't realize how well we were doing until other coaching staffs would brag on our boys.  I had to step back and look at the big picture. It is easy to get caught up in the moment, especially at the state tournament," Steenburgen said.
  Larsen felt secure since he knew he'd leave with a medal.
  "After losing my third match at state, I wasn't worried because I already earned a medal, the matches onward would only determine what place I would get. Also, I wrestled the number one ranked kid at state and I am the second person to go all three periods with him in his wrestling career. I felt accomplished," Larsen said.
 The state appearance put a exclamation point on the end to high school careers for three of the wrestlers.
  "I'm happy with everything. Yeah, I made a few mistakes, but can't change the past," Schepker said.
  The three seniors have made big contributions to Wildcat wrestling.
"It really hurts from a personal and professional stance.  Our three seniors are not only great wrestlers and point scores, they are great leaders as well.  It will be impossible to replace them and their impact on our program," Steenburgen said.
Some had advice that they would like to pass on to next years team.
"My advice for the wrestler's would be to not worry about the pressure you'll face, just go out, do the best you can and learn from each match. If you think you're good enough that you don't need improvement then you've already lost," Fauquier said.
"New wrestlers: always listen to Coach. Do what he says, when he says it. And always push yourself to get better at your craft," Larsen said.
 Estes still has unfinished business in Columbia.
  "I am happy with how I competed all season but, I'm not happy or satisfied with how I finished. To somem second place at state might be outstanding but for me it's not because I've been working to win a state title and falling short of that doesn't make me happy. But on the other hand, failing to achieve my goal this year just gives me more drive to work hard so I won't fall short of it again next year," Estes said.
Leave a Comment
About the Contributors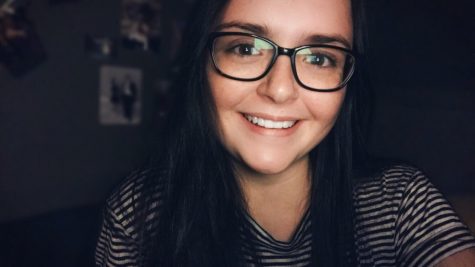 Drew Dawson, Web & Social Media Editor
Drew Dawson is a senior, this is her second year being a part of the journalism team and her first year serving as Web and Social Media Editor.  Dawson...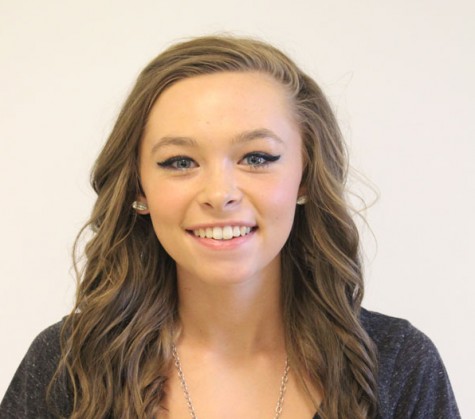 Ashton Adams, Staff Writer
Ashton Adams is a 15-year-old sophomore at Warsaw High School. It is her first year writing for The Wildcat, but that's only one of the many extracurricular...