FCCLA president shadows legislator for a day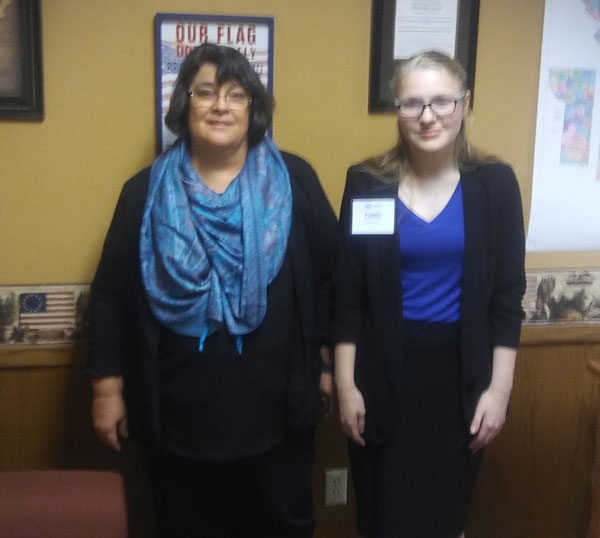 Junior Caitlin Dudenhoeffer got the chance to go to the state capitol and shadow a representative for a day. On January 30, Dudenhoeffer participated in tours of the capitol and a reception with Representative Patricia Pike. On January 31 each student shadowed their assigned representative.
   This was made possible after application was chosen for one of the 50 available spots in the Missouri FCCLA Legislative Shadowing program.
  "She completed an application process and was selected as 1 of 50 students across Missouri to attend," FACS teacher and FCCLA advisor Suzie Dudenhoeffer said.
   Caitlin, Warsaw's FCCLA president, was the only student from Warsaw who put in an application. In the past, students have put in applications but they never were selected.
     Caitlin found out about the event through a FCCLA meeting she attended. After she heard about she decided to put in an application and didn't expect she would be picked.
  "I knew that they put seniors higher up on the list and I could always apply next year, but I knew I had a good application," she said.
  In the application, Caitlin Dudenhoeffer had to put how involved she is in FCCLA and why she thought she should be selected. Dudenhoeffer was a regional 12 officer in charge of national programs.
  "Some students shadowed representatives, some senators and one shadowed the attorney general," Suzie Dudenhoeffer said.
  Caitlin Dudenhoeffer shadowed Representative Rebecca Roeber all day on January 31. Shadowing involved following Roeber throughout her day.
   Suzie Dudenhoeffer believes that shadowing a legislator made Caitlin better understand the government.
  "It makes her better understand what is happening in her government class and it helps her have a better understanding of the world," Suzie Dudenhoeffer said.
  Suzie Dudenhoeffer was very excited when she found out Caitlin was picked as one of the 50.
  "I was excited for her, I'm always excited when my students have an opportunity to try something new," she said.
   Even though Caitlin Dudenhoeffer does not plan to do anything in the government as a job, she still thought it was a good experience to shadow a legislator.
  Caitlin's favorite part of the entire event was being able to go to the top of the capitol.
  "I liked going to the top of the capitol, because it was cool to see the top of the other buildings like the Governor's mansion," she said.
Leave a Comment
About the Contributor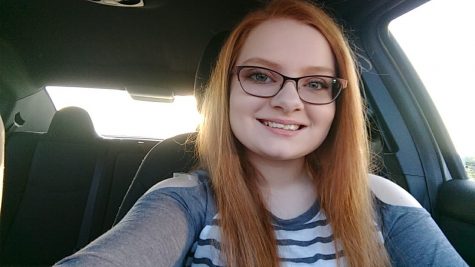 Becky Petesch, Staff Writer
Becky Petesch is a sophomore this school year. This is her first year writing for The Wildcat news staff. She's involved in band, choir, math club, student...