Senior displays resilience through kindness, humor
Senior Eric Meldrum says he's quiet and that he usually stays out of the way. He was in FFA for two years, as a freshman and sophomore, and he participates in a ukulele class now.
  Meldrum's hobbies are drawing, building and painting car models, and video games.
  "I listen to music twenty-four seven," Meldrum said. "What keeps me calm is listening to music and spacing out."
  Despite his quiet demeanor, Meldrum positively affects the people around him.
  "I was really sick and Eric [Meldrum] waited next to me and asked me if I needed anything," senior Kylee Creach said. "He's always ready to help people out."
  "If it looks like no one else is there to help, and if it looks like it's needed, I'll help," Meldrum said. "I kinda just keep to myself. I try to be silent or I try to be funny."
  "Eric is a great friend and a total clown," freshman Kyleigh Hines said. "I remember there was this one time where I hadn't slept much, and was rather upset, but he wouldn't stop making jokes until I smiled. It took two hours and I still hadn't cheered up, so when I got home he called. We talked for almost three hours. Long story short, I cheered up quite a bit. He's a great friend and might as well be family."
  "Eric is a good kid," English teacher Lloyd Wheeler said. "He works hard. He's very friendly — he's a pretty kind guy, he's a good listener."
  Meldrum's character has largely been impacted by tragedies in his life. Despite these tragedies, Meldrum has proven to be quite resilient.
  "Deaths, people leaving and close ones definitely changed me as a person," Meldrum said.
  Students deal with hurt in many different ways. Meldrum has his own methods for dealing with pain.
  "Do what you can to move on," Meldrum said. "But get help if you need it."
  Loss affected Meldrum, and loss affects a lot of people. What others are going though can be overlooked if people don't take the time to listen to each other. Meldrum maintains this ideal by trying to help everyone he can.
  "You listen to what they have to say," Meldrum said. "The last thing they want is to be overlooked, ignored and to not be taken seriously."
  Counselor Tyler Richardson has been working as a school counselor for four years and also has similar advice as Meldrum.
  "Talking about that grief with someone — whether it is a friend, parent, teacher, counselor — and getting thoughts off of your mind is the best way to deal with grief." Richardson said.
Leave a Comment
About the Contributor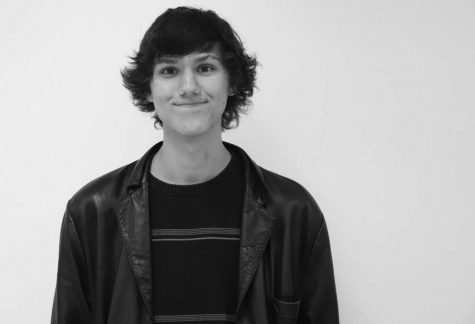 Joshua Simpson, Staff writer
Junior Joshua Simpson is continuing his love for writing and journalism by joining The Wildcat newspaper staff for his second year as a writer. Simpson...