Math club finds success in recent competitions
Hanging out together and taking math test has paid off for some members of the math team.
The Camdenton competition on January 13 resulted in an overall success for the club, with many students earning second and third place winners. Freshman Gabby Porter earning second in algebra and third in geometry. Sophomore Jessica Dwyer earned second in algebra and fourth in geometry. A mixed team consisting of junior Suzy Cortright, freshman Joe Montez and sophomore Kathryn Ricke earned first place in the mixed team event
Amy Spunaugle is the sponsor of the math club and she is quite proud of her students' success.
"There are times the kids surprise me and there are times they surprise themselves," Amy says. From the results, all of the students who go are doing fairly good in their respective topics. "They placed third overall in Warrensburg and we had two first place finishers," Amy committed. Senior Cody Wilson and sophomore Kathryn Ricke both placed first. They also got second place as a school.
Spunaugle is also proud that her students are enjoying themselves in math club
"Kids should join clubs to do something they love and that they excel at in school," Amy says. Take pride in your school and get involved, you will be surprised the fun that can be had at WHS,"
Those who are not in math club may not know what math club members do or how the group competes.
"We individually do four tests, and are given about 20 minutes to do each test. Then, we do a team test within each grade, as well as a mixed team," freshman Gabby Porter said.
The tests range from algebra and geometry to calculus and word problems. They also include a hodge podge portion which is a amalgamation of all of the topics.
Students not in math club may think they do nothing but solve boring math problems, and math club would disagree with them on the boring part. Non-math geeks should be warned however as they also have different types of fun.
"It's fun during your time of rest because you sometimes talk with other schools and we go out to eat," sophomore Scott Winter said. "It's a fun experience whether or not you are good at math."
Leave a Comment
About the Contributor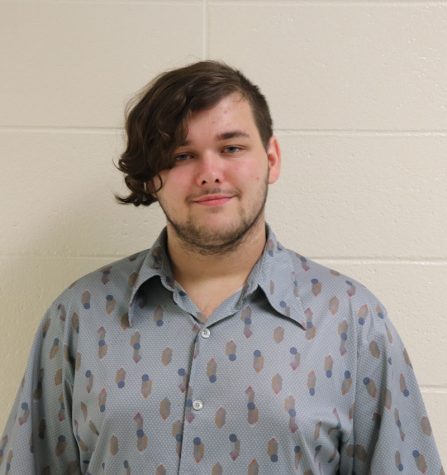 Adrian Marlin, Staff Writer
Adrian Marlin is a senior and this is his first year as a member of the news staff. He enjoys painting, drawing, writing, reading, and playing games and...