Basketball teams aim to improve, celebrate big moments
Warsaw basketball teams have spent the past few months aiming for improvement over their previous records. Both teams are coming off big wins against Lincoln last week and hope to keep the momentum going throughout the season.
  The boy's basketball team, coached by Scott Floyd and Mason Dunnaway, are enjoying a winning season this year. They were 11 and 7 going into the game against Blair Oaks on Tuesday, Jan. 30. They beat Lincoln on Jan. 22 66-61 and took home a third-place trophy from the Skyline Tournament on Jan. 13 with a win against Osceola 75-62. It was also in that game against Osceola that junior Matt Luebbert surpassed his 1,000th career point. He lead the team with 35 points in that game.
  "At this point last year our record was 0-16. This season we are 11-7, with a third place trophy from our tournament and a third place trophy from the Skyline Tournament," Dunnaway said. "We are coming out of a great win against Lincoln on the road and are working to continue improving daily."
  The girl's team, coached by Cody Morgan and Cary Creach, was 6 and 12 for the season going into the game against School of the Osage on Monday, Jan. 29. Their most recent win was against the Lincoln Cardinals at home on Jan. 29 63-42 with Hannah Chapman and Aubrie McRoberts leading the team in points with 22 points each.
  The girls also beat Hallsville 45 to 43 in the Tri-County Tournament  this month with Kamryn Yach sinking the game-winning layup with one second remaining in the game.
Leave a Comment
About the Contributor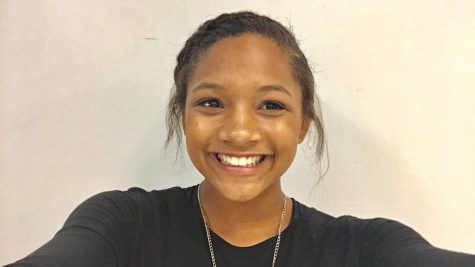 Kya Schepker, Staff Photographer
Sophomore Kya Schepker enjoys keeping busy through many school activities, including being a first year member of the Warsaw Ozark Echoes Yearbook. Schepker...