Three wrestlers gain state rankings as team continues to succeed
Every time a wrestler steps on the mat, their goal is to win, whether it be with a pin or points from a take down, reversal, near fall or an escape. Being state ranked is a huge accomplishment in any sport and Warsaw has three state ranked wrestlers.
  Senior Dallas Larsen is ranked third in weight class 126, senior Nate Fauquier is ranked sixth in weight class 220 and junior Kolby Estes is ranked first in weight class 145. All together, the team is currently eleventh in the state out of 61 teams in Class 1. It takes time and a lot of effort to reach these types of goals.
  At the Warsaw tournament,the team finished 7th out of 16 teams. At the Brookfield tournament, multiple wrestlers medaled within the first four places in their weight class. At Holden Tri, the team walked away with two wins, 42-21 against Carrollton and 48-24 against Holden. At the Buffalo tournament, the team finished 3rd.
  "I always think the biggest thing is to not change the kid's style and go in each match as wrestling their way. A lot of coaches try to change things based on their wrestling skills and I just feel like it's fair to let the wrestlers wrestle their matches," head coach Jared Steenburgen said.
  Practice is the time for wrestlers to push themselves and improve whatever they can, test out new techniques and learn new things. Every practice consists of conditioning and wrestling matches between members of correlating classes. Fauquier's current record for this season is 27 wins and 7 losses.
   "I try to push myself to improve in at least one area each practice," Fauquier said.
  Resting, getting a good stretch in and using what the coaches taught the athletes at practice for each match is important to achieve these types of goals. Fauquier said there's always room for improvement and he's always willing to learn more.
  Due to Larsen's highly esteemed status as a state wrestler, some would think this makes him invincible. Larsen has over 160 wins and his current record for this season is 31 wins and 4 losses. Despite his success in wrestling, Larsen says he is intimidated by the fact that it is his senior year and the pressure to do his best has never been so high.
  "I have trained hard in season and out of season to reach my milestones," Larsen said. "I warm up really well and I take some time to work some moves and focus on each match. It's my senior year and I feel like this is the year that I need to place top 3 at the state tournament."
  Estes all together has 119 career wins and just recently reached his 100th career win. Estes' current record this season is 35 wins and 2 losses. He is currently tied as 2nd for the most pins in a year in the state.
  "I don't really think I have more pressure on me than my teammates. I mean being state ranked I have more people gunning for me and wanting to beat me, but it doesn't affect me, I just go out there and wrestle," Estes said.
Leave a Comment
About the Contributors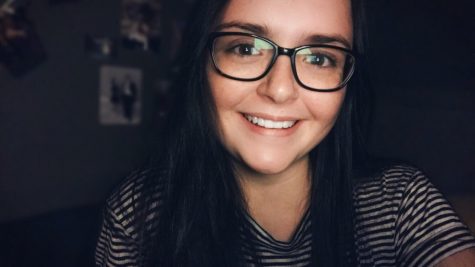 Drew Dawson, Web & Social Media Editor
Drew Dawson is a senior, this is her second year being a part of the journalism team and her first year serving as Web and Social Media Editor.  Dawson...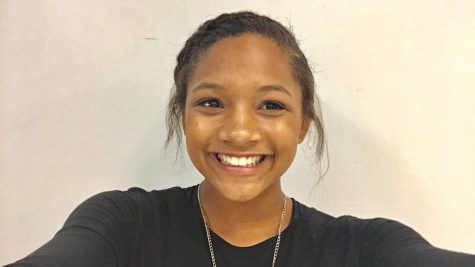 Kya Schepker, Staff Photographer
Sophomore Kya Schepker enjoys keeping busy through many school activities, including being a first year member of the Warsaw Ozark Echoes Yearbook. Schepker...