Forsyth principal to assume assistant superintendent position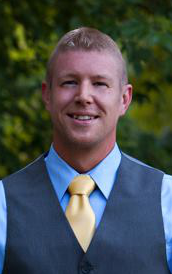 With the retirement of Assistant Superintendent Tim Thomas after six years at the job, Forsyth High School Principal Christian Meier will be taking over in the position.
   Meier was raised by a teacher and has been surrounded with education from an early age. To him, getting a career in education was natural.
   "I was raised by a public school teacher. She's still teaching Fine Arts and English after 45 years in the same classroom," Meier said. "So you can say that this line of work is in my blood."
   Meier has spent the last six years at Forsyth High School and previously worked at two other schools. He believes that his previous positions at these schools will help his transition into Warsaw.
   "I began my teaching and administrative career at Sparta. It was there that I first met and worked with Dr. Poyser. At Sparta I taught sixth grade Science and Social Studies as well as Web Page Design and Drama," Meier said. "I have spent the past six years working in a district that closely mirrors Warsaw. I feel the combination of familiarity and outside perspective makes me uniquely qualified for the job."
   Superintendent Shawn Poyser said that an assistant superintendent must have a superintendent certificate and a background in curriculum and/or operations. Poyser thinks Meier will be a great match for Warsaw.
  "I think it is good to have someone with Mr. Meier's background coming into the district from the outside. It is good to have an outside perspective at times," Poyser said.
   Meier and Poyser have known each other a long time and have even worked together.  
   "I have known Mr. Meier for 17 years personally and professionally. We worked together as colleagues and good friends at Sparta. I have the utmost confidence in his abilities, work ethic, and integrity," Poyser said.
   Poyser believes that he is the right person for the job for multiple reasons.
   "Having someone dedicated to curriculum and instruction, along with managing federal programs will be huge. Mr. Meier's experience, communication skill, and facility (operations) will be a huge benefit as we consider bond issues, improvements, upgrades, etc.," Poyser said.
   Meier is in favor of a 4 day week schedule.
   "I'm excited about the flexibility and possibilities afforded by a 4-day week! For our teachers, I love the thought of having scheduled professional development that is timely and regular. For students, it allows more time to recharge batteries, get caught up on homework, and spend time with friends, family, and/or earn money. I believe, in the long run, the 4-day week will be a benefit to our district," Meier said. "I also believe that, if it becomes clear that it isn't working to our benefit, Warsaw has the kind of leadership (between the Board of Education and the Administration) that will take steps to change course.  In short . . .it's a win/win!"
    Meier was known for connecting with his students through knowing the in and expressing himself in current popular trend sat his previous districts. He plans to do the same at Warsaw.
 "Don't be surprised to see me come into a classroom and sit down to take a test with students or have my face painted at a football/basketball game or participate in a skit/challenge at a pep assembly.  I may be the only administrator in the state of Missouri who has performed an elaborate handshake, complete with a Dab, during a graduation ceremony. That's the connection I have with my students and staff and I hope to make those same kinds of connections at Warsaw!" Meier said.
Leave a Comment
About the Contributor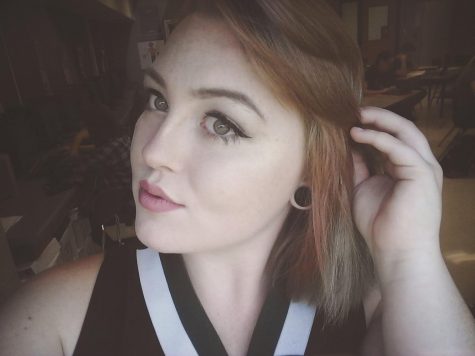 Madi Rozzel, Staff Writer
Madi P. Rozzel enjoys singing, painting, writing poetry and stories, sketching, spending time with friends, and training her puppy SugarBear. She enjoys...