Students get involved in community holiday events
Advertisement
Hang on for a minute...we're trying to find some more stories you might like.
  Despite the cold evening, many viewers and participants of the downtown Christmas on the Harbor claimed the event was a success. Students helped to make the spirit bright with a marching band performance during the parade on Dec. 9 and choir performance at the community building on Dec. 8.
  The band played "Jingle Bells" while crowds of people stood in excitement. The parade stepped off at 5:50 p.m. and ended 6:10 p.m. Children were excited about seeing the band play so much so that the guard had to march in a single file line or flags would have hit bystanders.
  "I think it was kinda cool because we all looked at each other and knew what to do, even though it wasn't planned. We just slowly caved in a single line instead of two," junior color guard member Rylee Pals said. "Right before the parade, I saw a goat with string lights on and a lot of bunnies. It made me so happy. That was my favorite part of the parade."
  Members from the middle school also had the opportunity to march with their upperclassmen during the festive event.
  "I think it went very well. I think the middle schoolers had a lot of practice before, causing it to go really well," sophomore flutist Becky Petesch said. "The flute angles were not as good, but that is something that will be improved with time."
  Junior Madie Gardner had the opportunity to walk with "The Last Resort" campground float to help advertise her family's business. Their float consisted of a trailer decorated with a tent and logs with lights strung around it. They even added an actual tree that was chopped down and set up with the help of Gardner's brothers.  
  "It was too cold, I wish it had been a little bit warmer," Gardner said. "My favorite part was getting to sit with my baby cousin Shaylee. She was adorable."
  Band members weren't the only students involved with the parade. Junior Riley Bagley drove his convertible Mustang decorated in Christmas lights through the parade for Jubilee Days Little Miss Calie Pearcy.
  "I have been in a parade one other time and it was this year for Homecoming. Rylee Pals and I were prince and princess candidates," Bagley said. "My favorite part was getting to drive one of the prettiest princesses."
  Kaysinger Christmas was another event held for the season that students enjoyed. Students had the chance to volunteer as part of the Kaysinger staff on Dec. 1 and 2. The event started at 3 pm and lasted until 9pm. Junior Autumn Long and senior Mikayla Andrews had the opportunity to make baked goods for the summer kitchen.
  "I have volunteered for Kaysinger Christmas I think for about 6-7 years now," Long said. "My favorite part about volunteering for Kaysinger Christmas is being there to look at all the lights and just enjoying the company of other people and getting into the mood of Christmas."
  Christmas on the Harbor was held December 8 and 9. The community was invited to take a stroll down to Drake Harbor to see the Christmas lights and decorations as well as buy goods from local vendors.  
  "I love the lights at the harbor," junior Taylor Bunch said. "I like the new ones on the hill next to the community building – the one with the penguins in the igloo. But my favorite is the lights strung on the light poles to make them look like christmas trees."

About the Writer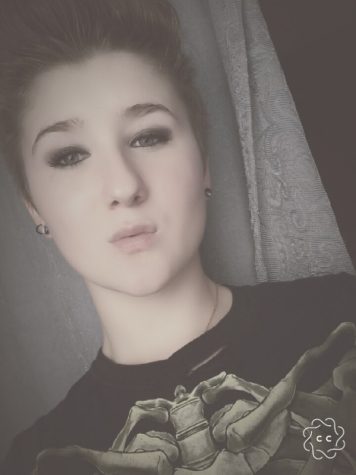 Bonnie Davis, Staff Writer
Sophomore Bonnie Davis is a wonderer to any and all, whether that be person, place, or thing. This is Davis' first experience on the The Wildcat news staff. Davis' is involved in band, speech, English club, and pep band. For Davis' free time, she loves to read a book sipping on tea and teach herself...