Club Volleyball helps the girls stay on top of the game
Club Volleyball is an off seasonal sport that helps students be prepared for when they play seasonal volleyball. It helps them stay focused for when they decide to join volleyball for the school year. Club volleyball helps players work on their skills and get better at serving, hitting, passing, etc. It makes the students work on their skills year-round instead of just the school days.
  "We started practice the first week of November but tournaments don't start until January," junior Madilyn Gardner said.
  "We start practice in November; maybe December-ish," junior Jessie Glenn said.
   Players also learn the importance of being close with the rest of the players.
  "You learn a lot about teamwork and being prepared," Glenn said.
  Some players believe that Volleyball club aids with personal improvement.
  "You get a lot more individual practice," junior Kamryn Yach said.
  Some players view the club with a more sentimental perspective.
  "I think that you make a family out of it and you stay in shape," Gardner said.
  When players get to what's beneficial to the students who join Club Volleyball, their answers vary.
  "You definitely improve your skills," Yach said.
  "It gives them something to do on weekends and stay out of trouble," freshman Taylor Spry said.
  "It helps by not making you take a break so your playing all year around instead of just three months," Gardner said.
  "You get more one-on-one time to work on your skills and you get to play girls your age," Glenn said.
  One thing each player shares in common is their excitement for Club Volleyball. They travel as far as Springfield for the tournaments.
  "I'm excited for the long car drive and the hotel room with the girls," Spry said.
  "I'm excited because I love Volleyball and I love my team," Yach said.
Leave a Comment
About the Contributor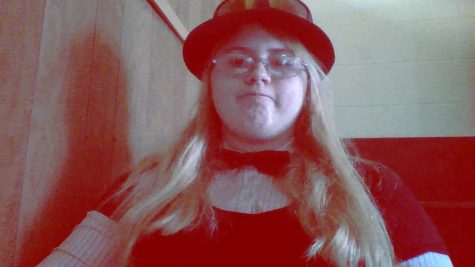 Electa Good, Staff Writer
Join Electa Good on her adventure of being a boring Junior. This is the first year Good is a part of The Wildcat newspaper staff. Good is involved with...