Injuries continue to prove their importance
  Injuries, sadly, are a part of being involved in sports. In professional sports especially, injuries can be gruesome and traumatizing for athletes and fans alike. That being said, focusing on injury prevention needs to take more of a major role in sports of all levels.
  The most recent and outstanding injury of late is that of Boston Celtic's forward, Gordon Hayward.
  Just minutes into the team's season opener versus the Cleveland Cavaliers, Hayward went up for an alley-oop on the right side of the court, leading to an awkward landing on his left leg. The horrible moment is captured in a graphic photo, as well as in video, both of which quickly went viral.
  The final report over the injury is that Hayward dislocated his left ankle and fractured his left tibia. Expected to miss the entirety of the season, Hayward has already begun the rehabilitation process.
  Injuries such as Hayward's are heart wrenching to think about, considering the year-round work these athletes put in to perfect their craft.
  Prevention of injuries is a major part of sports today, and there are entire companies dedicated to this aspect of athletics.
  According to Stopsportsinjuries.org, the best ways to prevent injuries are to: hydrate adequately, be aware of the environment, maintain proper fitness, avoid overuse, and stretch thoroughly.
  Although professional athletes have access to more in-depth training, prevention, and rehabilitation, more often than not it depends on the person's approach to the sport and their play style. Those who play with reckless abandonment and aggression are going to be victim to injuries more frequently than those who take their time and go about playing with caution.
  The NBA is taking a step forward to preventing injuries as well, cracking down on overextended closeouts, such as the one that happened when Zaza Pachulia of the Golden State Warriors ran to contest a shot by San Antonio Spurs superstar, Kawhi Leonard, which lead to Leonard rolling and re-injuring his recovering left ankle.
  It's understood that there are advantages to these kinds of forceful athletes, like being able take over a game at will, but with this comes the heightened risk of suffering injuries.These athletes are especially needed in basketball and football.
  With all sports, injuries are just another part of the game that the athletes and teams have to work and plan around. Even one small injury can change the course of a team's entire season. Being able to prevent injuries and recover quickly when they arise is one of the most important parts of sports and is often dramatically overlooked.
Leave a Comment
About the Writer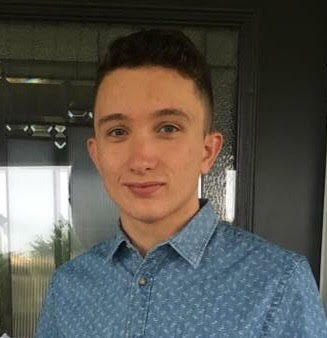 Tyler Simons, Staff Writer


     Tyler Simons is a senior, and this year is his first with The Wildcat news staff. The son of Shane Simons and Emmi Smith, Tyler is involved...