Students enjoyed 'Boot Scootin' Boogie' Barnwarming
Boot scootin boogie was the theme for barnwarming dance this year. Barnwarming is an annual event hosted by FFA that includes lots of food, people, music, and fun. Barnwarming invited students from Warsaw high school to enjoy a variety of foods before dancing and playing some fun games.
  Barnwarming was decorated and planned by the FFA students that made the barnwarming dance such a great time. Barnwarming was planned and decorated by FFA, who put their all into making the dance such a great time. They had planned the music, the decorations and the fun games they got to play.
   "Everyone had a part in setting up for barnwarming, we made signs and hung them up. We strung lights, and cleaned things up and moved things around. We had to bring in lots of chairs and tables, but it was all worth it." Freshman Haven Collins said.
  One game that they had planned was where all of the queen candidates had to get covered up in trash bags over their clothes and shower caps to cover their hair. The king candidates had to run and get one egg at a time to smash on the queens heads and the first one to finish won the game. Sophomores Kaitlyn Hawley and Aidan Comer won the egg game.
  "There is nothing more satisfying than smashing eggs over someone's head." sophomore Aidan Comer said.
  Most of the students in FFA were assigned to decorate something for barnwarming or set up something with another FFA member. They had decorated a large banner that was hung up behind the candidate. They had lots of stringing lights for decorations.
  "Everyone gathered together to come up with ideas at a meeting that we all had. We had a meeting to come up with songs, and the theme and the decorations," Freshman Haven Collins said. "I want to tell more people next year to get more people to show up and let them know how fun it is."
  Students and parents alike enjoyed participating and watching the egg game. Students and parents really liked the egg game, there was lots of fun while watching it and playing it. FFA came up with the idea because they have never done a game like that and they really wanted to try something new.
  "My favorite part about the egg game, was that the crowd enjoyed it and it was something different that we hadn't done before and that nobody was expecting." Sophomore Kaitlyn Hawley said.
  "Setting up for barnwarming was really exciting. Everyone had their own part and had their own job to set up. We came up with a really exciting egg game. That was cool because no one really expected to have eggs that got smashed on the queens heads." Said freshman Wesley Drake.
Leave a Comment
About the Contributor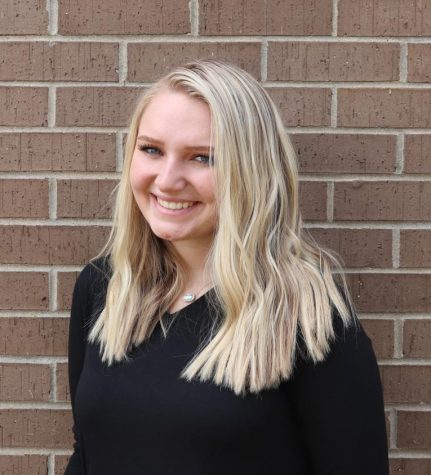 Brooke Spry, Staff Contributor
Senior Yearbook Editor-in-Chief Brooke Spry has been in journalism for four years. Spry was involved in newspaper her freshman year and chose to do yearbook...