The truth is out behind Trump's 'Trans Ban'
Trump is not legitimately concerned for our military, his recent move of trying to ban transgender people from serving is nothing more than proof of phobia towards the LGBT community.
The Pentagon lifted the discriminatory and biased ban on transgender people serving openly in the U.S. military only a couple of years ago.
Trump almost got away with revoking a right that every us citizen should have, regardless of gender, sexuality, race, etc., with his small series of tweets back in July. "The military must be focused on decisive and overwhelming victory and cannot be burdened with the tremendous medical costs and disruption that transgender in the military would entail,"  Trump tweeted.
Though, when being questioned, Trump said he still "had 'great respect' for lesbian, gay, bisexual and transgender people and denied that his ban amounted to a betrayal after pledging to protect them during last year's campaign," Helene Cooper said, a Pentagon journalist with The New York Times.
If he had such "great respect" for the LGBT community, than explain why Trump's Justice Department, right after trying to ban transgender people from the military, just repealed a memo that gave transgender workers protection.
If you've been paying attention, you can see right through him, he used the LGBT people, as you can easily tell when Trump said "I've had great support from that community, I got a lot of votes," basically repeating this like a mantra.
Trump is a mass of contradictions, a very hypocritical man. "President Trump just attacked an estimated 15,000 patriotic transgender Americans in the US military fighting for all of us. What happened to your promise to fight for them?" Caitlyn Jenner responding to Trump's earlier tweet, "Thank you to the LGBT community! I will fight for you while Hillary brings in more people that will threaten your freedoms and beliefs."
Which it and outright lie. She has been expressing only compassion towards the LGBT community, even responding with, "You know and [Trump] knows that transgender people have fought and died for this country" and continuing with how "insulting and wrong" it was for his administration to say that transgender troops are in anyway not good enough to serve.
I would understand if the cost really did impact them that much, or the sex change surgeries were really taking out a lot of members that are need in the military.
Trump is messing with a minority, with untrue statements, "You have only a few thousand out of 1.3 million [active members].  Of those, only a fraction are seeking extreme or invasive treatments. I'm talking between 10 to 130 service members seeking medical treatments that might affect their ability to deploy," Radha Iyengar said, a senior economist at the RAND Corporation.
Adding on to that, the so called "tremendous" medical cost of a sex change surgery on the military's income is nothing compared to what the military spends on viagra, which is around "$41.6 million yearly as reported by the Military Times analysis — "roughly five times the estimated spending on transition-related medical care for transgender troops. By contrast, total military spending on erectile dysfunction medicines amounts to $84 million annually, according to an analysis by the Military Times — 10 times the cost of annual transition-related medical care for active duty transgender servicemembers," says Patricia Kime, on MiltaryTimes.
Though, thankfully, his ban will not come into effect like he stated it would, "A federal judge in Washington on Monday blocked President Donald Trump from banning transgender people from serving in the U.S. military, handing a victory to transgender service members who accused the president of violating their constitutional rights," reported REUTERS, News agency company.
In addition to that, "The court saw through the smoke screens that the government tried to throw up to hide what is actually going on here, which is straight-on bias and prejudice against transgender people," said Jennifer Levi, the plaintiffs' lead attorney and director of the transgender rights project for the anti-discrimination group GLBTQ Legal Advocates & Defenders.

So, in closing, "the military concerns purportedly underlying the president's decision had been studied and rejected by the military itself," Kollar-Kotelly wrote.
View Comments (1)
About the Contributor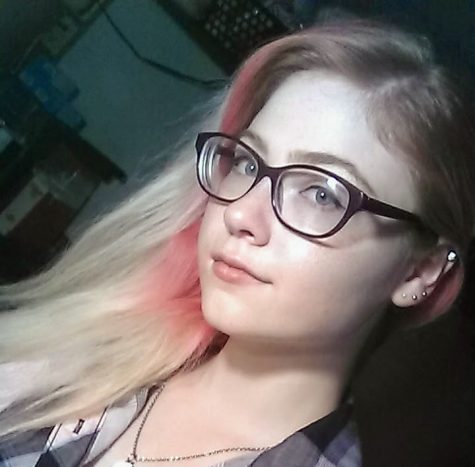 Eve Pritchard, Staff Writer
Eve is a Sophomore with *currently* pink hair. She is in both English and Speech club and also is a member on the news staff. She into anything creative,...