Cross country runners push teammates to improve as district meet approaches
Runners continued to push for faster times each meet as the cross country season came to an end in anticipation of districts at Hermitage on Oct. 28.
  Runners were finishing off the year making great memories, and learning new things about their running career.
  "I enjoy the family connection from our team. Our numbers are small so you really get to know each and every one of them. Also, our team consists of middle school and high school, so I have the potential to be a part of their cross country careers for six years. Going to cross country state is always fun too. You get to see the excitement and dedication in their accomplishments with years of training," cross country coach Ehren Banfield said.
  Runners said they were pushing hard to finish strong and work hard to succeed and get a better time than they did the meet before.
   "Cross Country is an all-out gut race. Being involved in football, I didn't take part in as many practices as I wish I could. You have to want to push yourself to the finish line, so that's what I did," sophomore Zach Chapman said.
  Last year's state qualifier, senior Dallas Larsen, started the season earning first place on the Sedalia course on Sept. 16 and won third place in Stockton, Hermitage and Camdenton meets. Sophomore Dalton Brown won fourth place in Sedalia and senior Hannah Chapman earned fifth at the Sedalia meet.
  Larsen came in 12th at last year's state meet with a time of 17:12.36.
  The runners have noticed a big improvement and they say it's because of the way they work hard, and push each other.
    "I run to make myself better. I run to make a difference for myself and the other runners. If I push myself, that will push the other runners on my team also. We seem to always talk to each other and we're all pretty close," junior Meleek Porter said.
  Runners say they have had a lot of fun and made some great memories as part of the team this season. Some runners say that they run to make a difference to their team, and themselves.
  "The roughest thing to do in practice is running up the big hill that takes so long to go up and is painful going back down. It's pretty tiring. We work on core and we take a little while longer to stretch. We do exercises called flying 60s. It's where we work our way up each time to a sprint, then drop back down to a walk," freshman Wesley Drake said.
  Runners motivate each other to finish and push themselves. The small team is close.
  "We are all kind of like family. We work hard with ourselves and with each other. We call each other family because we're such a small group and we have gotten to know each other very well. We have gotten very close and we will be excited to run with each other next year," freshman Haven Collins said.
Leave a Comment
About the Contributor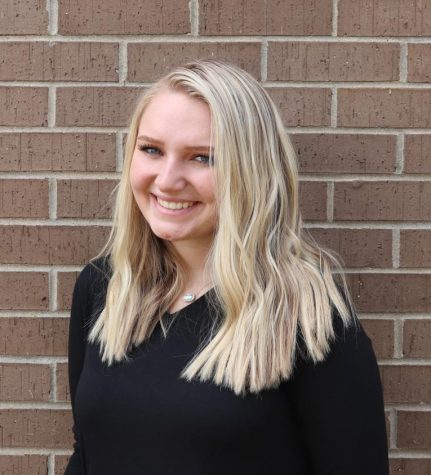 Brooke Spry, Staff Contributor
Senior Yearbook Editor-in-Chief Brooke Spry has been in journalism for four years. Spry was involved in newspaper her freshman year and chose to do yearbook...