Volleyball traditions brings team closer together
The volleyball team has many traditions to help them with team bonding. These traditions take place everyday that they have a game.
  The team's traditions include; team dinners, leader ball, wearing ribbons each game, praying before each game and the team motto.
   One of the main traditions is the motto. The team has a new motto each year that coach Shelly Hodges thinks of.
"I had another Coach that I worked with and he was very motivating," coach Shelly Hodges said, "Each season we would come up with a motto and the athletes then seemed to really respond well to the motto and work hard to do what the Motto was centered around."
 The team always has their favorite over the others. The reasons behind them is always different between people.
" My favorite is team dinners because we all get to spend time together for team bonding," junior middle hitter Madilyn Gardner.
  Being closer as a team and team bonding is a big reason behind the reason for their favorite tradition.
" I like the little thing we do together before the game because it's fun and helps us become closer as a team," junior setter Abby Foster said.
 Another one of the many traditions the team has is praying before games. Senior setter Ashton Adams says that is her favorite tradition because it brings them together as one and not six individuals.
  Team bonding being important is a regular occurrence. Team bonding is one of the many reasons why some people love tradition.
  " Since you've been doing it so long you can be close with your teammates is why I like tradition," freshman setter Lea Mebruer said.
 Tradition being important is a something the team agrees on. The reason why tradition is important can vary from person to person.
  " Tradition is important, because it helps the team do well together," Foster said.
  Besides doing well as a team another reason is making memories as a team.
  "I find traditions to be important because each tradition is something the girls will take with them as a memory of that particular season so years down the road they may tell their own kids about what their high school traditions were," Hodges said.
  The traditions the team has, they have had for a while. The new motto each year is one of those traditions that they have had for a while.
  " The girls and myself think it's been fun to have our Motto and look forward to what the new one  is each season," Hodges said.
  The volleyball team is right now done with their regular season. The volleyball team had their first game of districts on Oct. 16 at Fair Grove against Ash Grove and they lost . Their season ended with a record is  11-16-2.
Leave a Comment
About the Contributor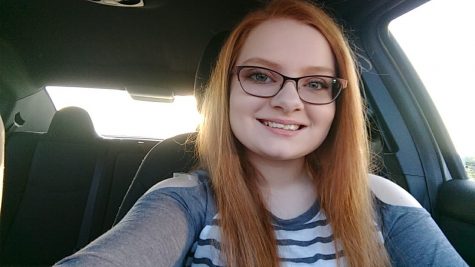 Becky Petesch, Staff Writer
Becky Petesch is a sophomore this school year. This is her first year writing for The Wildcat news staff. She's involved in band, choir, math club, student...