Staff Editorial: Generations fear sparked by mass shootings
Times have changed. We are living in fear – fear of going on adventures and doing fun things in public settings. News coverage of mass shootings may keep some people from effectively living their everyday lives.
  There has been an increase in mass shootings in the past half dozen years the FBI confirmed, according to the NY Times. In the NY Times it states that the FBI analyst believe some of the motivates for recent mass shooters are the attention that those killers get. The most recent mass shooting and one of the biggest in US modern history is the shooting that occur in Las Vegas on Oct 1st. There were 59 killed and more than 500 injured when gunman Stephen Paddock opened fire on a country music festival from his hotel which was the Mandalay Bay Resort. Mass shootings are something us Americans have experienced too much of. These types of situations should not be something that is twisted into a political talk about gun control. Most believe that these events that take place are from the thoughts and twisted minds of pure evil people but it could be missing puzzle pieces from the past of these killers that cause these tragic events.
  These tragic events often prompt politicians and some Americans to search for a band aid for the problem.  Some people will argue that easy access to guns is a part of the problem but guns don't kill people, people kill people. Man is what takes this tool to cause the destruction that it does.
  No amount of laws and regulations are going to completely shield us from the dangers of society. We can't live in fear.
Going to concerts or the movies – looking for exits, or never leaving the house. We have to continue living life without thinking of the possibility of someone else taking that away from us. We can't control how or what others decide to do, even if their decision will affect us in a horrific way.
Leave a Comment
About the Writer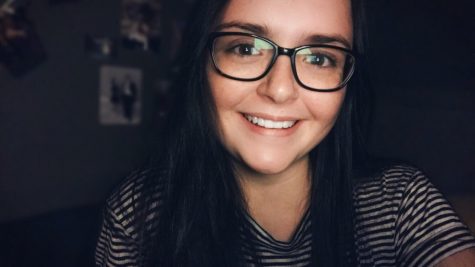 Drew Dawson, Web & Social Media Editor
Drew Dawson is a senior, this is her second year being a part of the journalism team and her first year serving as Web and Social Media Editor.  Dawson...