Seniors look back on memories and lessons learned through fall sports
    For the seniors who spent years practicing and competing in fall sports, it is going to be tough leaving all their progress and a piece of themselves behind on the field, court, or track.
   The fall sports include volleyball, football, cross country, softball and cheerleading. Volleyball seniors include Ashton Adams, Brooke Jelinek, Maddie Keeton and Hannah Chapman. Football seniors include Tommy Robitsch, Nate Fauquier, Logan Neth, Rayne Faulconer, Keegan Glenn, Ryan Franklin, Ryan Sprouse, Daryl Meldrum, Cole Branson, Jessie Andrews, Jayden Schepker. Cross country seniors include Dallas Larsen and Hannah Chapman. Cheerleading seniors include Madi Rozzel and Hannah Chapman. Softball seniors include, Gabby Flores and Kylee Creach.
   Being a senior not only comes with seniority, but the will to do the best they can and put all they have into the sport, increases tremendously.
    "Knowing these are the last few games on the court make me want to work harder and leave it all on the court," senior volleyball libero Ashton Adams said.
  For most upperclassman, this isn't the first year being part of the sport. Senior volleyball middle hitter Hannah Chapman says she's been on the volleyball team for four years of high school and most of middle school and says she's learned so much and has had a great time growing and improving with her volleyball family.  
  Every senior has once been a freshmen new to high school sports. Not only do the upperclassman know and understand how being part of a team and a sport can be hard, but they know exactly how the freshmen feel from being in their same shoes four years prior.
  Senior outside linebacker Jessie Andrews gave the upcoming freshmen some advice.
  "You can't think about yourself on the field, you have to think about what you can do better for the well being of your team. Whatever coach says it's, 'yes sir.' Play with your heart out there, you never know when it can be taken away from you,"  Andrews said.
  Sports are the highlight of some students' high school memories. Being a part of a team allows a student to make friends they will have for the rest of their lives and unforgettable memories that can never be replaced.
  "I'll never forget winning districts, fun bus rides and just having fun playing together," senior softball third baseman Gabby Flores said.
  Overall, the seniors are closing their fall sport confidently, knowing they put their all into the team and improving throughout the years and always finding ways to better themselves. They all had a great season and are glad they've had the opportunity to make the memories they've made and have made many lessons in the process.
  "A lesson I've learned is don't think you can't do something because you could be great at it. You can never achieve something if you never try," senior cheerleader Madi Rozzel said.
Leave a Comment
About the Contributors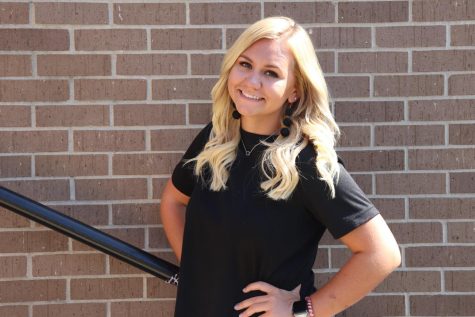 Rheanna Coke, Editor-in-Chief
 Senior Rheanna Coke has been dedicated to journalism for her entire high school career. She is in her fourth year of journalism. Her freshman year, she...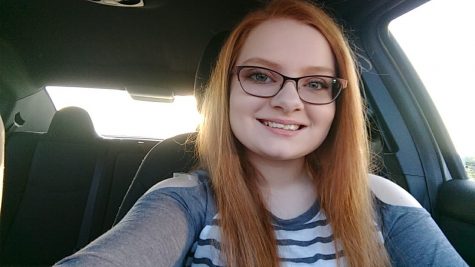 Becky Petesch, Staff Writer
Becky Petesch is a sophomore this school year. This is her first year writing for The Wildcat news staff. She's involved in band, choir, math club, student...