Returning cross country coach starts new season
This year's cross country team has begun their season strong and filled with determination thanks to the help of their returning coach Ehren Banfield. Their first meet was on September 12 in Stockton, and held steady results with all runners pushing themselves to achieve great time scores.
 "Overall, it went really well. Runners had really good time scores and pushed themselves," Banfield said.
 Banfield has returned after a one-year absence from the district. This will be the fifth year that Banfield has been coaching cross country. He is also a middle school science teacher.
  "Being back in Warsaw is wonderful. I love coaching cross country. I missed and love being a part of what we call the cross country family. That's probably our one big motto – we are a family," Banfield said. "We are there for each other and we have fun together."
  During Banfield's absence, math teacher Brian Hrabe was the cross country coach last year. Last year he relocated to Mizzou in order to cultivate his teaching career.
  "Coach Hrabe was really great, but having Coach Banfield back makes everyone happy. He has been the cross country coach before and everyone missed him. He makes meets a ton of fun and everyone gets along with him great," freshman Trey Palmer said.
  In order to aid the students and sculpt them into the best they can be while keeping their health in mind, Banfield has implemented a slightly different training program. He has included timing recovery so that students can experience a more structured and routine style.
  "It's actually timed with how much recovery we have in between everything we do, so it's more structured and routine. Everyone gets the same amount of recovery time," Banfield said.
  Banfield, along with his athletes, would appreciate having more athletes on the team. There are approximately 15 runners on the team this year. Freshman Wesley Drake said one of the advantages of having more members is so that the team could participate in more events.
  "I want more to join because if we had more people there could be so many more events our cross country team could have," Drake said. "There could be more athletes finding something they enjoy doing."
  Another benefit of more members could be the effect on the team's time.
  "If there were more runners on our team we have such a better time. There would be so many more things we can do. We could have more teams doing different things. It would be great if we had more people join," Steiner said.
   Despite the push for more members as well as the new training regime, every runner is glad to see Banfield back as their coach.
  "Having Coach Banfield back feels great," senior Dallas Larsen said. "Everyone missed him, and everyone just gets along so well and we're just a small family back together."
Leave a Comment
About the Contributor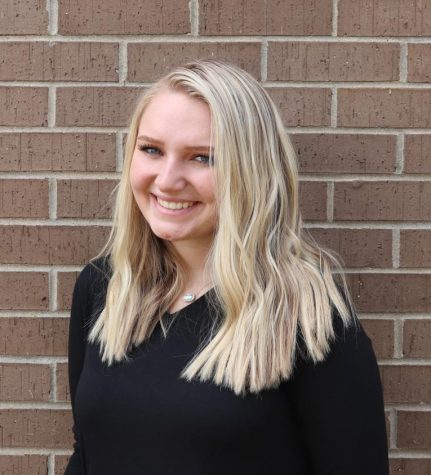 Brooke Spry, Staff Contributor
Senior Yearbook Editor-in-Chief Brooke Spry has been in journalism for four years. Spry was involved in newspaper her freshman year and chose to do yearbook...