Color guard enhances visual performance of band
 With the addition of new props, music, and choreography, Warsaw High's color guard is challenging themselves to step into a whole new level of performance.
  The color guard coach, Laura Smith has added field props, which are snowflakes made by band members, and new elements. The team uses spin flags, double swing flags, regular swing flags, rifles and an impact flag, that was made by the color guard members. They recently purchased sabers as well, but they have yet to add them to the show. All the props they added were to revolve around the theme for this year.
  "Most of the props are added to improve the visual impression to the field," Smith said. "All of the props add a sense of winter and snow to the show,"
  Members of color guard think that their part of the show is eye catching and something visually interesting.
  "Although the band does a fantastic job, color guard is the entire visual aspect of the show. We are there to help the audience interpret the music. The way I think of it is the band is the music, and we're the music video to go along with it," color guard performer Taylor Bunch said. Color guard members say that they are being challenged this year by adding bigger tosses and more ballet-inspired choreography.
  Something as spectacular as this new color guard and band show comes with challenges. There's always something small they work on to perfect at every practice or during performances.
  "Usually we work to perfect getting all the movements together, making it look like we're just one unit," senior color guard performer Nate Fauquier said.
  Not only are the student and faculty impressed with the new and improved show, the color guard members themselves are noticing a change. They are impressed with the music, props, and new solo's.
  "The music is a lot cooler this year," senior color guard performer Kyra Kleihauer said.
  The color guard doesn't stop after football season. They're already working on choreography for their indoor color guard season coming soon. Indoor color guard is a competition during marching band season. During marching band competitions, guard also has to perform an indoor routine where they get judged on their performance and skill in their visual dance. They also do winter color guard, which is performed at games and assemblies.
  Although it may seem like it's challenging to do, all members agree that it's a lot of fun and worth it and anyone interested should definitely join.
  "It's really fun and I think everyone should do it. It doesn't matter whether you're a girl or a guy," freshman color guard member Sabrina Uptgraft said
Leave a Comment
About the Contributors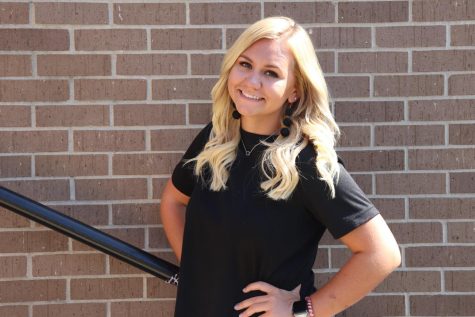 Rheanna Coke, Editor-in-Chief
 Senior Rheanna Coke has been dedicated to journalism for her entire high school career. She is in her fourth year of journalism. Her freshman year, she...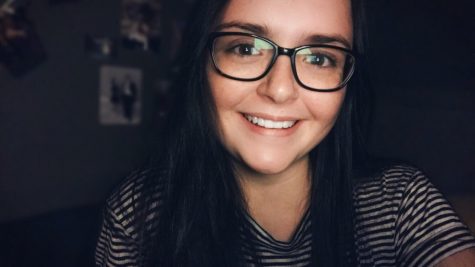 Drew Dawson, Web & Social Media Editor
Drew Dawson is a senior, this is her second year being a part of the journalism team and her first year serving as Web and Social Media Editor.  Dawson...