High School Hero: Semaj Stinson
Water boy contributes support and enthusiasm from the sideline
  WHS Football is steadily improving from where it was at this point in the past couple of years, which has dramatically revived the pep within the student body.
  Freshman Semaj Stinson has experienced this growth first hand, as the water and towel boy for this year's team.
  While he would much rather be on the field, playing the game he loves, a condition which results in vomiting after strong impact to his head prevents Stinson from doing so. The role of water boy, offered by Coach Jared Steenburgen, allows Semaj to remain as a part of the team.
  The position of waterboy is often overlooked, and sometimes shamed by the public. However, it is advantageous as a player to have refreshments available immediately, especially in the heat of a close game.
"He is willing to help anyone that needs it without hesitation. He helps the football team for no other reason than to help out. I believe that kind of work ethic and willingness to help out at your own will is a fine example of character for fellow students to follow," football coach Shawn Hummel said.
The support and enthusiasm that a water boy can bring more often than not energizes the team and provides additional motivation to the entire team, resulting in the extra boost of determination that could make or break the game.
  "I look forward to doing whatever I can to help the team win. Being able to serve the football team is what I like best about my role," Stinson said.
  Semaj's dedication to the football team is clearly unwavering, and the hustle and pride that he puts into his role every game signifies this.
  As the WHS varsity football team sits at a current 3-3 record, with the Homecoming game quickly approaching, it can be made sure of that Semaj will be on the sideline cheering and supporting all season long.
Leave a Comment
About the Contributor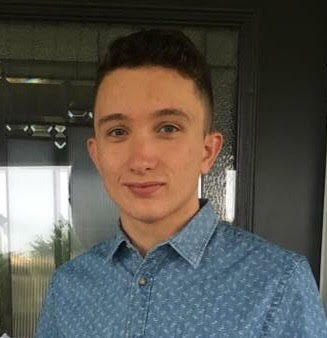 Tyler Simons, Staff Writer


     Tyler Simons is a senior, and this year is his first with The Wildcat news staff. The son of Shane Simons and Emmi Smith, Tyler is involved...