Artist Corner: Senior communicates emotion through art
Portfolio, taught by art teacher Jennifer Green, is the creative outlet for senior Molly Baumhoff. Baumhoff has been involved in art classes all four years of her high school career and continues to portray exceeding talent in her portfolio class.
  "I do love art. I love it because it helps portray emotions, and it's also fun to do too," Baumhoff said.
  There are many medias for art that come from the mind, heart, and soul. For Baumhoff, her favorite platform involves drawing and painting. She enjoys drawing with pencils and calligraphy pens the most, as well as painting with acrylic.
  "I like painting with acrylic paint. I like doing animals mostly, but lately I've done a few people," Baumhoff said.
  Friends who have seen Baumhoff's work are stirred into awe from the hard work put into a canvas of pencil and paint.
  "The duck she made was my favorite, because it was realistic and I think it showed her potential well," senior Zoe Eledge said.
 With Baumhoff's portraits of people a ceiling tile was born as a project for art class. People all around her have given support and acknowledgment of the skill and potential of an art career.
  "I think she could have a future art career if she wanted to," Eledge said.
  With Baumhoff's talent in art she plans to minor in art at College of the Ozarks. Greene believes Baumhoff's strongest talent lies in painting.
   "The painting she is working on right now is of the Joker and is superb in showing tints as well as shade of the jacket," Greene said. "Another unique aspect to her work is how she mixes different medias to accomplish the best possible outcome."
  Greene has had the privilege of having Baumhoff for four years. Throughout this time, Greene has gotten to know the extent of Baumhoff's proficiency.
  "Molly has an amazing outlook on the artwork that she accomplishes," Greene said. "She
always pushes herself to be creative and unique."
Leave a Comment
About the Contributors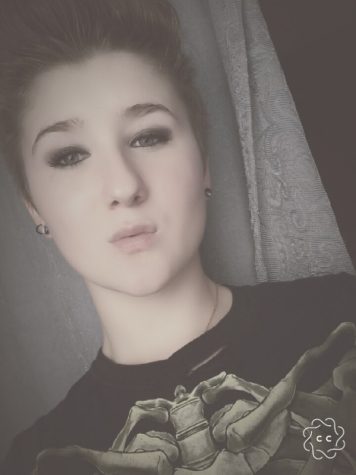 Bonnie Davis, Staff Writer
Sophomore Bonnie Davis is a wonderer to any and all, whether that be person, place, or thing. This is Davis' first experience on the The Wildcat news...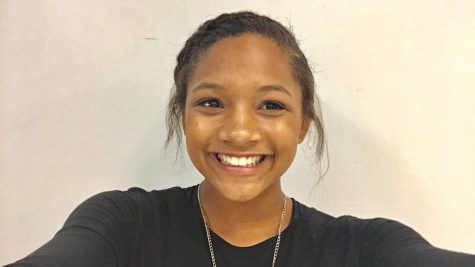 Kya Schepker, Staff Photographer
Sophomore Kya Schepker enjoys keeping busy through many school activities, including being a first year member of the Warsaw Ozark Echoes Yearbook. Schepker...