New staff joins high school to fill important roles
A total of 13 new staff members joined the high school this year with seven of them taking on management and organizational roles in the building. Six new classroom teachers were also added this year. Read more about them in the next print edition of The Wildcat and on thewildcatonline.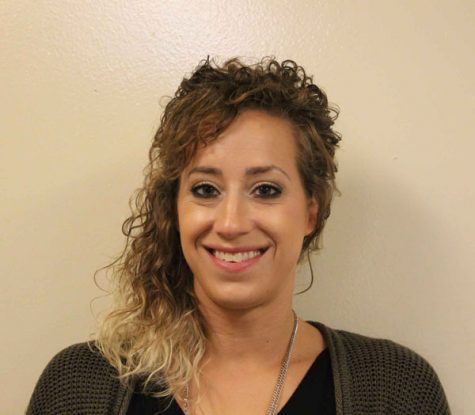 Process Coordinator Brandi Boyer
   Brandi Boyer is filling a new position in the building and the district as Special Education process coordinator. Boyer is from Kansas City and completed high school at St. Pius X. Boyer attended Central Methodist University on a volleyball scholarship to major in Biology. Boyer then received a Master's in Special Education at University of Missouri-St. Louis. She and her husband, Ryan, have two sons. Living in a house full of boys, Boyer says there is constant laughing, running, rough housing, playing sports, and spending time outside. They are always on the go keeping up with their sons. Boyer wouldn't have it any other way.
Q: What hobbies do you have?
A: My hobbies include: Spending time with my family, cooking, spending time outdoors, and attending football events.
Q: What are you passionate about?
A: I am passionate about my family. It is important to me to spend as much time with them as possible. Their best interests are always on my mind while I am making any decision, whether big or small.
Q: What do you think about Warsaw whether it be town or school?
A: Being a Kansas City girl, I was worried that it may take some time to get use to being in a smaller town, like Warsaw. However, as soon as we moved, it felt like our family was home and that we are exactly where we are supposed to be.
Q: Why did you start teaching?
A: Teaching was not my initial career plan. The opportunity fell into my lap when I graduated college with a Biology major. I was offered a position teaching Special Education Biology and I took a change. I haven't looked back since and couldn't have asked for a better opportunity.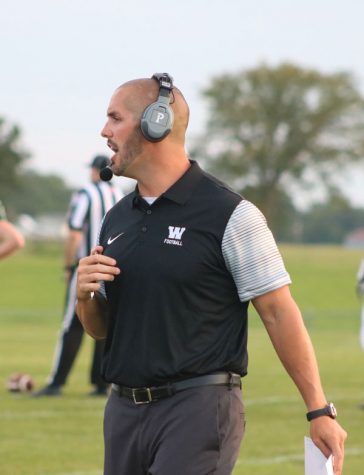 Athletic Director and Coach Ryan Boyer
 Warsaw 2004 graduate Ryan Boyer returned as head football coach, athletic director and physical education teacher. He attended college at Central Methodist University and previously was head football coach for the Smith Cotton Tigers in Sedalia. He is the father of two boys.
Q: What inspired you to teach?
A:  Great teachers that I had growing up, along with wanting to have an impact on today's youth.
Q: What is your biggest pet peeve?
A: 'I can't' attitudes
Q: What are your hobbies?
A: Hunting, fishing, working out
Q: Do you have any pets?
A: We have a dog named "Bash" and just picked up three kittens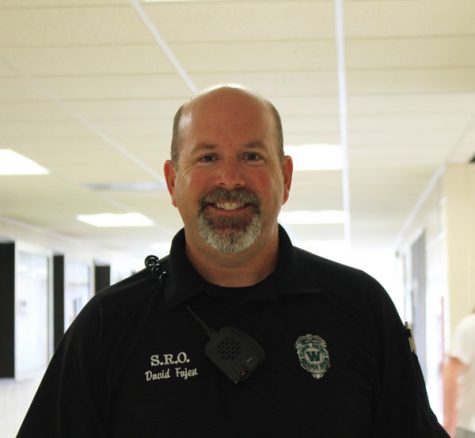 Student Resource Officer David Fajen
  David Fajen is the resource officer on campus. Fajen is married to Brandy Fajen and has four children. Fajen is also a foster parent.
Q: What inspired you to become an officer?
A: My dad was a fire chief and I was around police a lot due to that.
Q: What is your biggest pet peeve?
A: People being disrespectful.
Q: What are your hobbies?
A: Hunting and going to kids' sporting events
Q: Do you have any pets?
A: One dog and one cat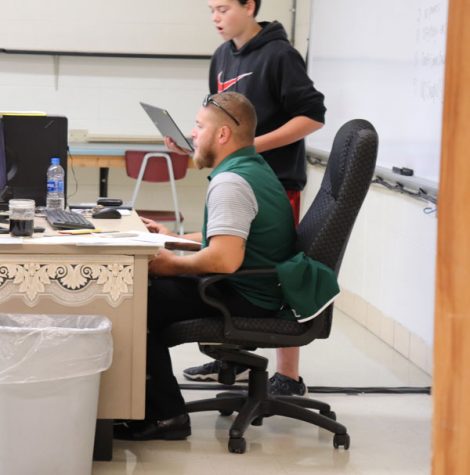 I.S.S./Credit Recovery Supervisor  Shawn Hummel
  Shawn Hummel is the new I.S.S and credit recovery teacher as well as a coach. Hummel has a small family who tries to spend a lot of time together. Hummel graduated from Smith-Cotton High School and went to college at the University of Central Missouri. This is Hummel's first year teaching and coaching.
Q: What are your hobbies?
A: Working out, going fishing, and spending time with family
Q: Biggest pet peeve?
A: A breakdown in communication.
Q: What is your favorite movie?
A: "Friday Night Lights"
Q: Do you have any pets?
A: I have two dogs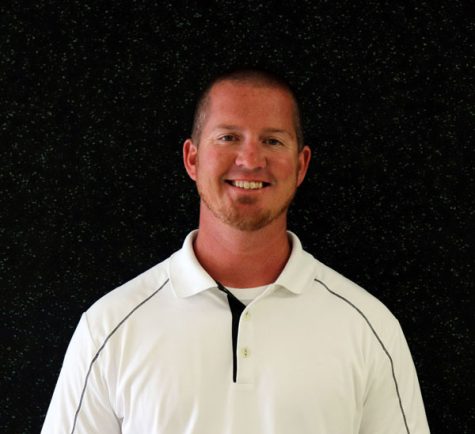 Assistant Principal and coach Danny Morrison
Danny Morrison is the new assistant principal in the high school and an assistant football coach. Morrison is married to Stacey Morrison and has four children, including; Kyle Nevius-19, Bella Morrison-13, Ali Morrison- 8 and Maddy Morrison-6. Morrison is a 1998 graduate of WHS. For college he went to University of Central Missouri and William Woods University.
Why did you choose here?
A: I graduated from here, I live here, I call it home, and have a lot of pride in the school district.
Biggest pet peeve?
A: People not using common sense.
What are your hobbies?
A:  Hunting and camping
What is your favorite Movie?
A:  "Tombstone"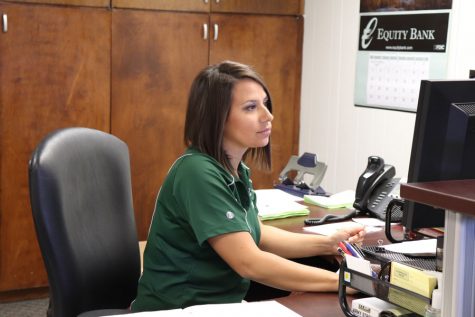 Secretary/Substitute Coordinator Denise Reno
Denise Reno is a new high school secretary and in charge of substitute services. Reno is married to a Warsaw alumnus and has four kids. Reno graduated from Clinton High School and attended State Fair Community College.
Q: Why did you choose to work here?
A: Well, I have worked at the school before and I enjoy working with students, so when this job came available I really wanted to come back.
Q: What are your hobbies?
A: Singing and reading
Q: What are your pet peeves?
A: People not taking responsibility for their own actions, and people chewing with their mouth open.
Q: What is your favorite movie?
A:  Disney movies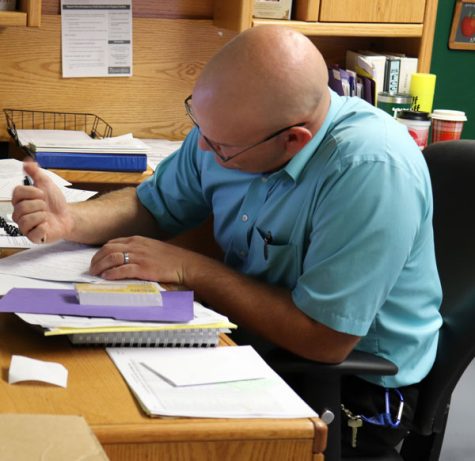 Counselor Tyler Richardson
Tyler Richardson is the new counselor in the high school. Richardson is married to Laura Richardson who is the music teacher at North Elementary and Ruth Mercer. Richardson graduated from Conway High School and went to college at Missouri State University and Lamar University. Richardson is in his 10th year of education and taught social studies in the high school before becoming a counselor in the elementary school.
Q: What inspired you to teach?
A: In high school, I was debating between a teacher and engineer. My whole family is in education, so I went into that.
Q:  What is your biggest pet peeve?
A:  People speaking before thinking.
Q:  What are your hobbies?
A:  Farming, fishing and hunting
Q: Do you have any pets?
A: One dog named "Bandit"
Leave a Comment
About the Contributors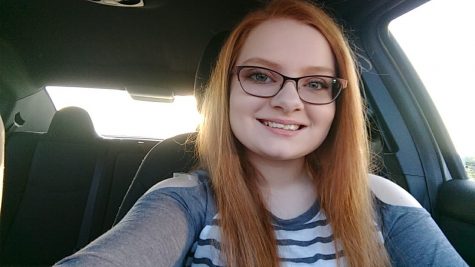 Becky Petesch, Staff Writer
Becky Petesch is a sophomore this school year. This is her first year writing for The Wildcat news staff. She's involved in band, choir, math club, student...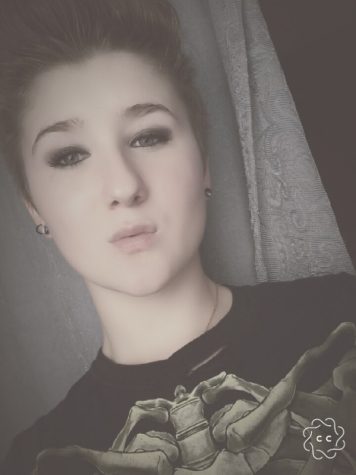 Bonnie Davis, Staff Writer
Sophomore Bonnie Davis is a wonderer to any and all, whether that be person, place, or thing. This is Davis' first experience on the The Wildcat news...