Players welcome new softball safety regulation
The new softball face mask policy has players feeling safer and the coaches more confident and secure.
In August 2017, a new face mask policy was released stating that all high school pitchers in Missouri are now required to wear a defensive face mask while pitching.
Most of the softball players have been playing for a softball team since the age of seven or eight starting with T- ball. They haven't had a facemask rule up until high school, but they have opted to use them since they've started pitching.
"I've always used it when I was starting out when I was 12 because I got hit in the face, so now I'm really careful," senior third and second baseman Gabby Flores said.
All the players are well-aware of the dangers of a softball going 25 mph. Many of the girls have experience with injuries during the game.
Freshman shortstop, pitcher and third basemen Kylee Fajen was just recently injured on September 7 at a home game against Eldon and says she'll be taking extra precautions when she gets back on the field, like buying a guard for her wrist and following the facemask policy very strictly.
Other players have experienced what it's like to sustain an injury in a game.
"A softball is not soft. It hurts, and it can break your nose . . . I broke my nose," Out fielder and second baseman sophomore Kiersten Grobe said.
The new face mask policy comes with not only confidence, but the security the coaches have for their athletes goes up.
"I know that if I see them in practice or in a game that, that's the first thing they grab. They are very aware of where their face masks are," head coach Steve Larson said.
Overall, head coach Steve Larson put the main point of all the policies and rules in perspective, stating that although players may think some of the rules may be unnecessary, they are all worth following.
"They make a lot of rules, some of them seem kind of silly. For the most part, even with other sports, the rules are made to keep you all safer, whether it be something like softball, football, volleyball, whatever," Larson said.
Leave a Comment
About the Contributors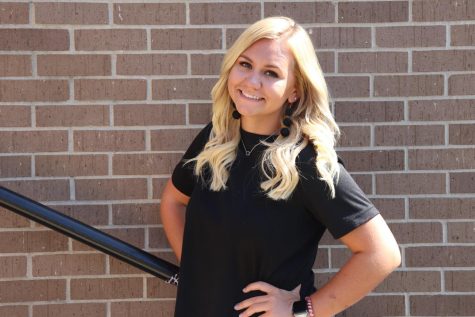 Rheanna Coke, Editor-in-Chief
 Senior Rheanna Coke has been dedicated to journalism for her entire high school career. She is in her fourth year of journalism. Her freshman year, she...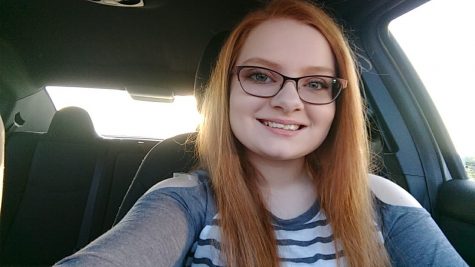 Becky Petesch, Staff Writer
Becky Petesch is a sophomore this school year. This is her first year writing for The Wildcat news staff. She's involved in band, choir, math club, student...