Seniors sign to play basketball, run cross country after high school
As seniors approach their final days in high school many have made plans for further education. For some, it only means attending classes to get a degree. For others, it means adding a sport they love into the mix.
  Seniors Wesley Carr and Ashlee Kuykendall have already chosen their colleges for after they graduate.
  Senior Wesley Carr is going to Central Methodist University on a basketball scholarship.
   "I chose Central Methodist for basketball," Carr said
  Carr enjoyed the visit to the campus which propelled him to want to sign with the college.
  "I really enjoyed my visit and they were super nice and they gave me the opportunity to play the sport," Carr said.
  Carr is super excited to join the team when he starts. He can't wait for the season to start.
  "I am so ready to play and can't wait for the opportunity to play college basketball," Carr said
  Senior Ashlee Kuykendall is going to run cross country at Missouri Southern State University.
  She chose that college because the team made her feel like family and she liked that about her visit.
 "The girls on the team made me feel like family," Kuykendall said.
  Kuykendall's cross country coach Brian Hrabe is excited for the opportunity that Kuykendall is getting in college.
  Hrabe feels that the season can prepare her for the college level of the sport.
  "She is definitely ready for the next level. She did an amazing job this season and continued to get stronger. She is ready for the challenges that lie ahead for her next year," Hrabe said. "I think she will do really well next year and enjoy college.
Leave a Comment
About the Contributor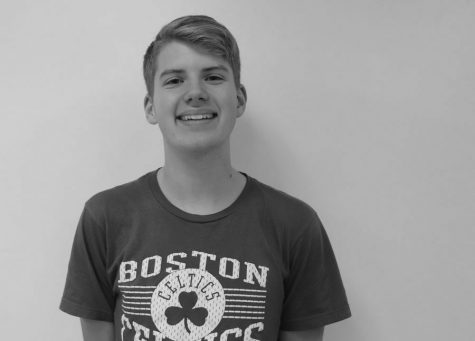 Ethan Schomburg, Web/Social Media Editor
Ethan Schomburg is a senior this year. This is his third year as part of the Warsaw journalism department. He is in math club, speech team, and plays golf...