School moves increasingly digital during high school career
When the Class of 2017 leaves, we will take away not only our personal memories, but memories of how school used to run. We will be taking away memories of fully pencil and paper classrooms, where the teachers are the only ones with computers always at their disposal.
  Through my high school career, we've switched from the old fashioned way of paper and pencil to a fully digital age with computers in every classroom. The switch began in the second semester of my freshman year starting with the english classrooms.
  Each classroom was outfitted with windows laptops and every student was assigned a school gmail account based on their lunch number. Soon we began to use learning management system My Big Campus which would end up shutting down and being replaced Canvas, which we still use today.
  As the years went on, more classrooms received computers either in the form of windows laptops or chromebooks. As of the end of this year, only a few classrooms have not received some sort of student computer system.
  Making computers available to students at all times has had its pros and cons, but it has overall had a positive impact on students.
  For example, in most classes, students can now do their work from home in the event that they are sick or on a field trip, without having to return to school as all of their assignments can be accessed online through lesson plans on Canvas. This has helped me very much when I've had excessive sickness or been on a multi-day field trip as I've been able to do my assignments from home or on the bus on my phone and still turn them in on time.
  This ability to do work outside of school was very helpful for band's recent trip to Dallas. Many students took advantage of our charter bus' Wi-Fi to do EOC review and write papers for english classes while on the long ride to Texas and then back home.
  Cons also exist in this switch to a more digital classroom, the largest of which stems from one of its largest pros: not everyone has access to the internet or a computer at home. Wi-Fi or at least a device with a data connection is fairly common in many households today, but there are some families in our school district which live out in the country and have no data connection and no internet service provider serves them due to living in such a rural area.
  Therefore, schools like us cannot expect all students to get work done at home and must leave some of the old rules in place such as students being allowed time to work in class or having homework available even when not online or on a device.
  However, our society is moving more digital and therefore the school system must follow in order to not be left behind in this day and age. To those who are against this change, know that this isn't going to be able to stop if school is to remain relevant and we are to continue to provide the best education we can to students in the future.
Leave a Comment
About the Writer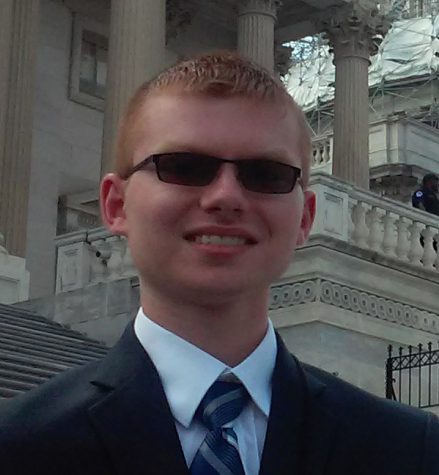 Jonathan Petesch, Web/Social Media Editor
Jonathan Petesch is a senior at WHS this year and this is his first year writing for The Wildcat. Jonathan is involved in NHS where he is the treasurer,...