Musicians earn ratings at state solo and small ensemble contest
  Warsaw musicians competed at Mizzou on Thursday, April 27 where performers once again did the school proud by receiving high ratings in the small ensemble and solo contest.
  "All of the performances were very solid. Vocal musics returned with eight state I's and five state II's," choir director Deanna Schockmann said.
  The Eckhoff Mixed 8, Men's 6, Andrews 7, and choice vocal solos also got I ratings.
  Instrumentalists received II's and III's at state. The flute trio  recieved a II rating. In that group was Sophomore Autumn Long, Junior Emily Stantorf and eighth grader Gabby Porter.
  The solo performance that received a II was sophomore Autumn Long with her flute solo performance.  
  Solo performances that received a III rating were flute solos by freshman Madeline Schockmann, freshman Becky Petesch and freshman Autumn Bauer.
  "I enjoyed all of the performances. I couldn't pick one as my favorite they were all so good." Schockmann said
  Choir Director Deanna Schockmann was very impressed with all the performances.    
  "All of the performances were very solid. Vocal musics returned with 8 State I's and 5 state II's,"
  Schockmann still feels that in the choir there is still room for improvement, but that the judging can be very subjective.
  "There is always room for improvement.  The thing with music; however, is that judging is very subjective.  A student in one room could have receive a II, but in another room could have done the exact same performance and come out with a I.  I always tell my students to leave no room for doubt and that it is one judge's opinion," Schockmann said.
  Schockmann anticipates continued success for next year in the music department and the opportunities it bring the new singers.
   "I am excited for next year.  I can reflect on what we did this year and know what I want to keep the same or what I can do differently to bring greater success for the students. These students did an outstanding job and I look forward to even greater things next year!  The most important thing is that they learn and enjoy the process and the ratings will fall into place," Schockmann said
  Band director Brandi Holt believed that the band did extremely well during their performances at Mizzou's campus.
  "I think the band kids that went did exceptionally well! I think the judges are raising the bar to make State more prestigious, and the kids stepped up to the new challenge well. It certainly gives us a better idea of what to improve and how to improve for next year," Holt said.
  She can't wait for next year for band as she believes they will do exceptional.
  "I am very excited for next year. I just really look forward to seeing how these kids grow and excel in their future playing," Holt said.
Leave a Comment
About the Contributor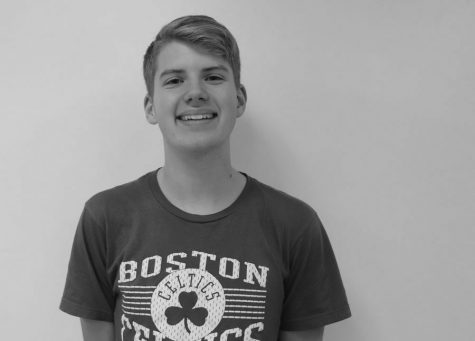 Ethan Schomburg, Web/Social Media Editor
Ethan Schomburg is a senior this year. This is his third year as part of the Warsaw journalism department. He is in math club, speech team, and plays golf...