Three advance to sectionals as athletes break records and seniors prepare to say goodbye
   On Saturday, May 13, the varsity team competed at their district meet in Clinton, where three athletes advanced to sectionals.
  Senior long distance runner Ashlee Kuykendall placed first in the two mile and second in the one mile, earning her a sectionals appearance.
  Junior long distance runner Larsen also advanced to sectionals, who placed fourth in the one mile along with sophomore runner and jumper Matt Luebbert, who placed fourth in the 100m dash.
  Sectionals will be held in Clinton on Saturday, May 20.
  Besides three athletes advancing to sectionals, some of the other large accomplishments came in the form of breaking school records.
  Currently, six athletes have broken five records this season.
  Kuykendall broke the two mile and steeplechase records, Larsen broke the steeplechase record, Luebbert broke the triple jump record and a team of Larsen, freshman runner Chase Steiner and sophomore runners Maleek Porter and Kieon Davis broke the distance medley record.
  Kuykendall had been working on breaking the two mile record since last season and was very excited to finally break the record this year.
  "Last year I worked on the two mile a lot and came within six seconds of breaking the record, so it feels good to finally break it," Kuykendall said.
  Larsen was not aware that he broke the steeplechase record until after the meet, but once he learned about his accomplishment, he was very excited.
  "At the time I didn't know I had broken the record, but I thought it was really neat and I was very excited about it," Larsen said.
  The track coaches shared the athletes excitement from breaking the records.
  "It's great when they break records, I am excited to see them have that level of success. I am very proud of them," coach Cody Morgan said.
  Though breaking records is a great accomplishment, coach Alison Durst also knows the other side breaking records.
  "I think it is great that some athletes have broken records, however, I know how it feels to have your record broken as well," Durst said.
  The team feels confident overall in their ability to move on through the postseason.
 "I'm confident in my abilities for the postseason. The season has gone really well and I'm currently ranked in a good spot," Kuykendall said.
  Kuykendall has already signed to run cross country and track for Missouri Southern State University while pursuing a degree in biochemistry. She says she will miss the interactions with her teammates the most.
  "I'm going to miss all the funny conversations that we have when we aren't running," Kuykendall said.
  Senior runner Wesley Carr is proud of the team's accomplishments.
 "As the season has progressed we've become better. We have a really good 4×8 team," Carr said.
  Carr will be playing basketball for Central Methodist University in the fall and will be pursuing a degree in sports management. He says he will miss the coaches the most along with the great teammates he's had.
  "I'll miss all the coaches, they were fantastic. I'll also miss a lot of the great teammates I've had," Carr said.
Leave a Comment
About the Contributor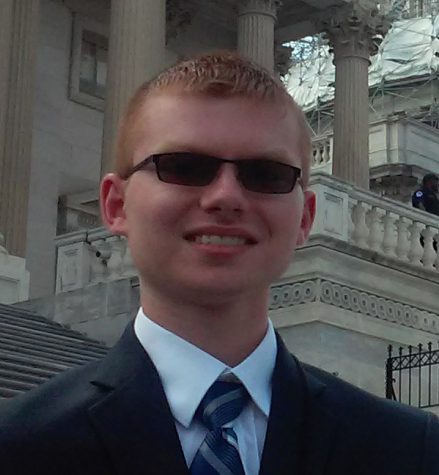 Jonathan Petesch, Web/Social Media Editor
Jonathan Petesch is a senior at WHS this year and this is his first year writing for The Wildcat. Jonathan is involved in NHS where he is the treasurer,...