Rain cancellations force baseball team indoors as team focuses on improvements
  For a two week period, the baseball team had been forced into the high school gym where they held extra practices because of the rainy weather.
  Rain cancellations had been made to the JV game against Cole Camp, which was originally scheduled for Monday, April 3, and the varsity and JV games against Buffalo, which was originally scheduled for Tuesday, March 28, and the varsity game against Cole Camp, which was originally scheduled for Monday, April 3, was postponed to Saturday, April 8.
  Senior third baseman Cade Chiles described how practice has been affected by cancellations.
  "We don't get ground balls or work on the field," Chiles said. "It's strictly hitting."
  Coach Jerome Bagley felt the team wasn't able to prepare properly.
  "We can't work on fielding, no fly balls or ground balls. We were stuck in the cage and we haven't been able to prepare," Jerome said. "We're limited to hitting and pitching."
  Junior left fielder Ryan Sprouse feels the indoor practices could affect their performance at districts.
  "Game cancellations are affecting us because we don't see as much field time," Sprouse said. "We need more game-like scenarios to do well at districts."
   Senior catcher Hunter Bagley felt spending two weeks indoors made the team slow.
  "It made us slow against El Dorado Springs," Hunter said. "We were doing the same thing over and over and doing nothing but hitting."
   With the large amount of time being spent in the gym, the team has been focusing on the improvements they can.
  Sophomore catcher Alex Long feels the team is improving despite game cancellations.
  "We're improving our decision making, getting more strikes, and also getting the ball in play-not in the air but on the ground," Long said.
  Jerome feels that despite the cancellations, the team has played well.
  "We're playing well, pitching well and batting well," Jerome said. "We're hitting .265 as a team."
   Through the game cancellations, the JV team currently has a record of 2-3 with wins against California and El Dorado Springs and losses to Knob Noster, Southern Boone and Hallsville. The varsity team currently has a record of 3-7 with wins against Holden, El Dorado Springs, and Cole Camp and losses to Holden, Knob Noster, California, Southern Boone, Lincoln, Lebanon, and Hallsville.
Leave a Comment
About the Writer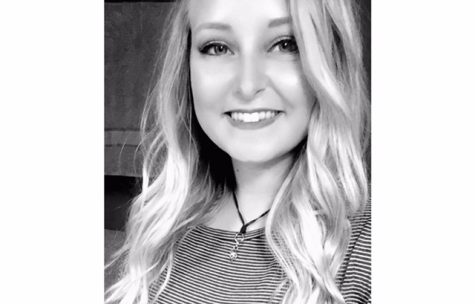 Makayla Mais, Editor-In-Chief
Makayla Mais is a senior at Warsaw High School and this is her third year in journalism. This is her second year serving as editor-in-chief. She is currently...