Students, teachers gear up for Spring testing
It has begun. The countdown to summer break is on the wall and standardized tests are on students' minds. Students took the ACT and the PreACT on Wednesday, April 19, and will start taking the End of Course (EOC) exams on April 24.  Both students and teachers hope to improve on last years scores for the ACT and EOC.
  After weeks of preparation, juniors were bussed to St. Anne Catholic Church to take the ACT. Last year was the first year that it was mandated for every junior to take the ACT.  The average ACT score for last year's juniors was an 18. Counselor Laura Cooke and junior teachers tried different tactics to help the juniors scores on the ACT.
  "They have been doing practice tests during advisory and just getting prepped for it," Cooke said.
   In order to start preparing students early for this high-stakes test, sophomores and freshmen took the PreACT on Wednesday. The PreACT is designed to help the students to get the feel for what the ACT is like. It has all of the aspects of the actual ACT and allows them to get the overall need what how are to works and what to do.
  Senior Rebecca Letcher knows the importance of the ACT score, such as college acceptance to scholarship awards.
  "Study, study, study it can help with so much with scholarship offers. I wish I had the chance of the practice test to help prepare me," Letcher said.
  Students and teachers are also preparing for the EOC testing that will start on April 24. Students enrolled in Government, English II, and Algebra I will take tests in those areas. These tests are required for graduation.
  Warsaw End of Course testing saw significant score increases in 2016 and hope to continue the upward trend in 2017.
  Last year, Algebra 1 had 79 percent of their students score proficient or advanced. That was up from 59 percent the year before. The Biology 1 EOC scores were up as well as they climbed to 66 percent of students in the proficient to advanced range. That score is up from 46 percent. English II  was up to 81 percent of students who scored proficient or advanced on the test, which was an increase from 51 percent.
  English teacher Amanda Adler, along with other teachers, is using  Evaluate testing as one of the main ways to prepare students for standardized testing and target skills needed for improvement.
  "We have been doing more strategic practice with the Evaluate test," Adler said. "But, in general, we are preparing students every day as we teach them the knowledge and skills that they need to be lifelong learners."
  End of Course testing is 10 percent of the semester two grade in each of the testing courses.
  Science Teacher  David See is going to use practice tests to help prepare his students for their Biology 1 test.
  "We plan on using Canvas practice tests and state assessment levels to help study for the test," See said.
  Overall, teachers just want their students to study and try as hard as they can so that test scores can improve.
  "Don't panic just get plenty of sleep and just try your hardest," Cooke said.
  "Study, study, study and try as hard as you can," See said
Leave a Comment
About the Writer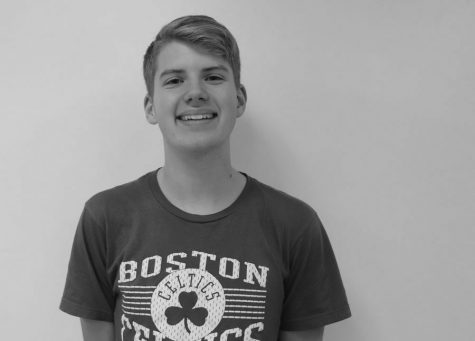 Ethan Schomburg, Web/Social Media Editor
Ethan Schomburg is a senior this year. This is his third year as part of the Warsaw journalism department. He is in math club, speech team, and plays golf...