Band and choir groups receive one ratings at state large ensemble contest
Both the band and choir programs have worked extremely hard this year, especially with both programs having new directors. Their efforts paid off when both programs received the highest rating in contest, which is a 1.
The band performed in State Large Ensemble on April 7th. This took place in Bolivar, MO at Southwest Baptist University.
"I'm very proud of how far these kids have come this year. The music selection has really pushed them to be more independent, musical, and technical musicians," band director Brandi Holt said.
Holt commented on how they do well, but needed to improve in certain areas. These areas included making their piano dynamics softer, and their forte dynamics more balanced. She also mentioned them needing to improve their march style by playing more crisply, and separated.
"I felt confident going into contest because we had some pretty good run throughs in the weeks before," junior Zoe Eledge said.
They performed the pieces "Imaginarium" by Standridge and "Imperial March" by Sousa, which got them a "1–Exemplary" rating, and they are recognized another year for being a top band in the State.
"I feel so accomplished getting a one in state for my last year in band," senior Corey Nahrstedt said.
The choir performed on March 31st at Southwest Bolivar University. Each choir receives a rating for their prepared performance and a rating for sight reading. Sight reading is where they will sing a song they've never seen before until that very moment, and then get rated on their ability to sing it with accuracy.
"We have worked so hard this semester leading up to this point. It is a definite team effort and everyone did their part. I'm super proud of them and thank each of them for their dedication to music and the choir," choir director Deanna Schockmann said.
The Women's, Men's, and Mixed choirs all got 1 ratings for both their performance ratings, and their sight reading ratings. Chamber Choir also got a 1 for their performance rating, but they did not have to sight read.
"I was very proud of what we had accomplished. Everyone stayed committed and I'm so happy to be in Warsaw High School's music department," junior Madi Rozzel said.
The Women's Choir performed "Boy Blue" and 'Now is the Month of Maying", the Men's Choir performed "Make a Joyful Sound" and "Weep no More", Mixed Choir performed "Prairie Waters" and "Tantum Ergo", and Chamber Choir performed "Der Tanz" and "Flander's Fields".
"The students did an outstanding job! They were focused and on task, yet we had a lot of fun doing it," Schockmann said.
Last year all four choirs made ones as well. Choirs have been making ones at state for over 10 years.
"We've obviously been able to maintain that strong tradition of excellence thus far and hopefully will in the years to come," Schockmann said.
Instrumental and Vocal solo and small ensembles will compete at state contest on April 27.
Leave a Comment
About the Writer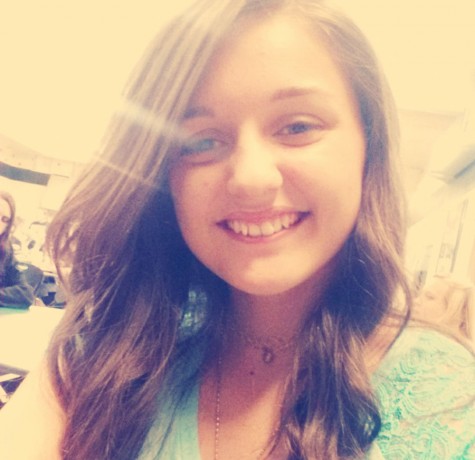 Destiny Lee, Staff Writer
Destiny Lee is a junior at Warsaw High School. This will be her second year writing for The Wildcat. She is involved in FCCLA, English Club, journalism...