Senior breaks 20-year long record, track team focuses on staying injury free
  On Tuesday, April 11, senior long distance runner Ashlee Kuykendall broke the school 3200m record by 3 seconds. This record has stood for 20 years.
   Kuykendall was extremely excited to finally break it.
  "After breaking the record I felt amazing! To finally break the record that I have been working for since I started running the two mile was a huge accomplishment for me. I was so close to the record last year twice, so it felt so good to finally break it," Kuykendall said.
  Though they might make it look easy, to be successful in track takes a lot of training and effort. Failure to train enough could result in both bad performances and even injury.
  "Training is very important. Training is different for each event. We don't train sprinters the same way that we train distance runners," coach Cody Morgan said.
  For runners, "practice makes perfect" explains their training.
  "If you don't practice, you are not going to do well because you're not going to have the endurance to run it," junior long distance runner Dallas Larsen said.
  For relays, getting timings down and getting into a repetitive rhythm is important to practice.
  "For the relays, the training is pretty important because a handoff pretty much decides your time, so you need to make it perfect," freshman relay runner and jumper Parker Love said.
  For throwers, training is important to have the power needed to succeed in an event and not get hurt.
  "It's pretty important to build strength so being in the weight room is really important," sophomore thrower Taylor Bunch said. "The most dangerous part about throwing is that if you don't train, you can throw your shoulder out on the spot."
  Athletes who jump also have to train to make their jump forms perfect.
  "For jumping, getting the form and your steps and all the other parts to learning how to jump can improve you by feet and an inch can decide the placement in the event," Love said. "If you don't train then you could have weak muscles and you could tear them or injure yourself otherwise."
  Training is not only to help athletes perform better, but it helps to keep them competing as well.
  "Training is a safety precaution so that all of the athletes can perform at their best level safely," coach Alison Durst said.
  Coaches and athletes alike both believe that the season is currently going well.
  "We are beginning to see more athletes get their track legs back as we are seeing times drop over the last two weeks. We just want to make sure the continue to drop as we get closer to districts and through state," Morgan said.
  The track team will travel to Southwest Baptist University next for the SBU Classic on April 25.
Leave a Comment
About the Writer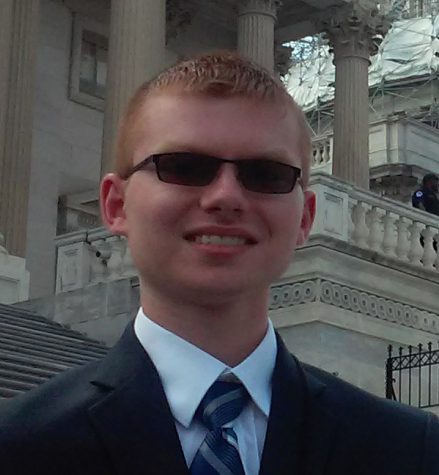 Jonathan Petesch, Web/Social Media Editor
Jonathan Petesch is a senior at WHS this year and this is his first year writing for The Wildcat. Jonathan is involved in NHS where he is the treasurer,...