Students debate education after high school
For some up towards the end of high school, decisions on after high school education need to be made. When it comes to colleges, whether it be four year or community college, understanding the differences is crucial.
According to counselor Laura Cooke, community college accepts everyone who applies, so preparing in high school will not determine if you are accepted. Universities will have Freshmen Admission Requirements such as an ACT score, GPA, and certain classes (like 2 Foreign Languages, 4 Math etc). Students need to research as early as their sophomore year, to be prepared to enter the college or career of their choice.
"Try to make your schedule to get you ready for your future, but also so you can have some fun in high school," junior Mackenzie Hensley said.
According to a study done by Georgetown University, about 35 percent of job openings will require at least a bachelor's degree, about 30 percent will require some kind of college or associate's degree, and 36 percent will not require education beyond a high school diploma. You can enlist in the military with a GED, however, you are more likely to be accepted with a high school diploma. Some branches of the military require 15 college credits as well, such as the Marines and the Air Force. That is a semester of community college. Senior Aaron Reno plans to join the army after high school as a 19D Cavalry scout. For this college credits are not required.
"It's something I've planned on doing since 5th grade because it's the best way to serve my country, get leadership skills, and to travel the world while following in my family's tradition," Reno said.
It is popular belief that if you go to a community college, you won't have to work hard to get through it.
"A four year college wouldn't be for the people who don't do the work or don't come to school, they need to go to a community college. But for the people who come ready to work, and work to be the best in their class, a four year would be better for them," junior Mariah Ethridge said.
Ethridge plans to start in a community college and transfer to a four year college, so she can get assistance from the A plus program for her education. She plans to study to be either an RNOB or work with handicapped children.
Community colleges and Universities offer different degrees and programs. Community colleges usually offer only associate degree programs.
"Some people may only want to get their general subjects done so a community college would be best while others may want to go for a specific major in which a four year would be best," senior Amee Wiggins said.
Wiggins plans to start in a community college as well to get a general education. As far as what she wants to study, she wants to go into social work.
If students over prepare by taking two foreign languages and four Maths (Above Algebra I) and by taking upper level sciences and English, they will be prepared to enter any Community College or University of their choice by their senior year. If students change their mind and go to a Community College, then they have a great education and will be better prepared for when they graduate. Entry level or basic skill classes that are not covered by A+ scholarship may also not be necessary.
"Everyone should try and go to college, so they can better their life," Ethridge said.
Leave a Comment
About the Writer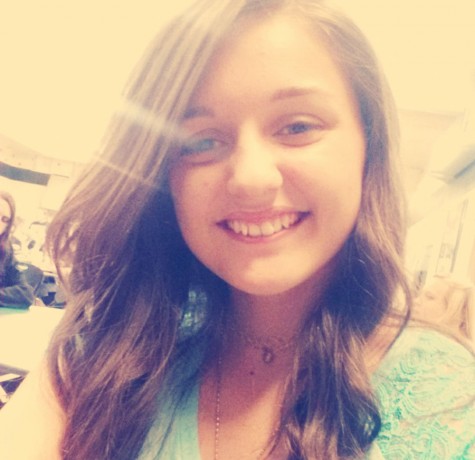 Destiny Lee, Staff Writer
Destiny Lee is a junior at Warsaw High School. This will be her second year writing for The Wildcat. She is involved in FCCLA, English Club, journalism...