Beyond the Court: Four seniors celebrate senior night, look back on career, anticipate districts
   Over the course of four long years, four players have been anticipating their senior night and the last game they will play on their home court. For seniors center/power forward Wesley Carr, center/power forward Austin Gardner, guard Anthony Beuke and center Kendall Kee, senior night was celebrated on Tuesday, Feb 14.
   Beyond the court, Carr, Gardner and Beuke all experienced moments as part of the team that made their basketball careers memorable.
   Carr's favorite memory was winning a seat on a couch with three other friends during a tournament.
   "There's been a lot of good memories," Carr said. "One that stands out is the time that Anthony Beuke, Johnathan Plybon, Thane Henderson and I won the 'best seat in the house' at the Conway Tournament."
   Gardner's favorite memory was wrestling Kee before every varsity game.
   Beuke's favorite memory was witnessing 2015 graduate Randall Sherman score his 2,000th point.
   Carr and Beuke reflected on how far they have come throughout their high school career and their biggest accomplishments.
   "If you saw me freshman year, holy cow. I went from being an awkward lanky teen into a less awkward and less lanky teen. I definitely grew into my body," Carr said.
  Carr said his biggest accomplishment was winning the Jerry Lumpe Award.
   Beuke feels he has come far and grown as a person.
  "I've come pretty far," Beuke said. "I've learned how to fight for what you want no matter how hard it is."
  Coach Keith Glenn noticed things he will miss about each senior.
  "Each senior is unique and special in their own way," Glenn said. "I will miss their leadership, sense of humor and willingness to sacrifice what is best for them for what is best for the team.
  Before going into the Tuesday, Feb 21 district game, Carr, Gardner, Beuke and Kee expected to go far and beat Versailles during their second time seeing them this season.
  Carr is hoping to see the team in the second round.
  "I think we'll make it to the second round," Carr said. "As long as we focus, everything will fall into place."
   Gardner is expecting to beat Versailles the second time around.
   Beuke expects to see the team do their best.
  "I expect us to try our best, do what we need to do, and win," Beuke said.
   Kee is expecting to "go all the way."
  Glenn is expecting the team to play their best basketball and to upset Versailles.
  "My expectations are to be playing our best basketball and play as a team and be tough enough to come back when we are down and to hold the lead when we have it," Glenn said. "I expect us to upset who we play and make our best showing of the season."
  The team is going into districts with a 2-20 record, with wins against Osceola and Eldon, and losses to El Dorado Springs, Skyline, Sacred Heart, Pilot Grove, Buffalo, Cole Camp, Hallsville, Lincoln, Knob Noster, Stockton, Blair Oaks, California, Osage, Versailles, Southern Boone, Eldon and Climax Springs.
Leave a Comment
About the Contributor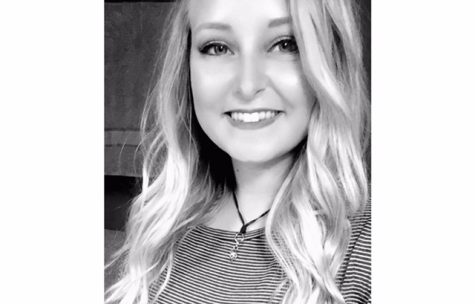 Makayla Mais, Editor-In-Chief
Makayla Mais is a senior at Warsaw High School and this is her third year in journalism. This is her second year serving as editor-in-chief. She is currently...