Senior scores by earning third annual Jerry Lumpe award
Following the footsteps of graduates Austin McCall and Randall Sherman, senior forward/center Wesley Carr gives his all with sports, and it shows. Being the third ever recipient of the Jerry Lumpe award, Carr is said to prove both great leadership and character on and off the court.
  "This is my first year coaching Wes. Wes is one of the nicest, most considerate young men I have ever met. He has manners and is wise beyond his years," coach Keith Glenn said.
  The Jerry Lumpe Award is given to students with outstanding physical ability, character, and sportsmanship.
  "Wesley was given the award because honestly there couldn't have been anybody else as deserving. As a person, a family member, a student, and a teammate he excels at each role," Glenn said.
  Sophomore Chloe Lux and junior Ryan Sprouse both agree that Carr was deserving of the award.
  "On the court and off he's just a good person, and really respectful," Sprouse said.
  It's a general consensus among his peers that he was definitely the right athlete for this award.
  "He just has the right personality. He's so into sports, he's so good at them, and he's committed to them," Lux said
  Upon being told he was getting the award, Carr said that his confidence was boosted, and it humbled him.
  "It made me so happy, because I didn't know I was going to get it, and it gave me a little confidence in myself," Carr said.
  Carr's inspiration for how hard he works in basketball stems all the back from when he was a child, playing basketball with his father.
  "When I was little, my dad and I used to play basketball, and he just tried to get me into sports, and basketball just kinda stuck," Carr said.
Leave a Comment
About the Contributors
Nathan Townley, Staff Writer
Nathan Townley is a WHS senior who joined the staff second semester. He is Academic Team Captain, Principle Jazz Trombonist, English Club Vice President,...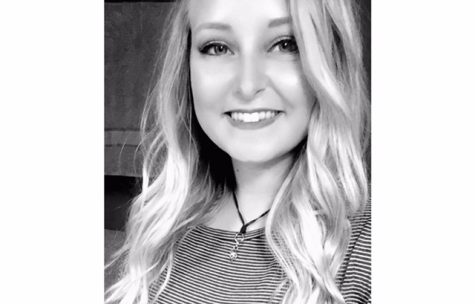 Makayla Mais, Editor-In-Chief
Makayla Mais is a senior at Warsaw High School and this is her third year in journalism. This is her second year serving as editor-in-chief. She is currently...