Four instrumentalists perform in All-District bands
Some select instrumentalists represented Warsaw at the Jan. 6-7 All-District Band clinic and concert at the University of Central Missouri.
  Senior Nathan Townley made the All-District band as third chair euphonium out of four chairs in total. Senior Chris Bozarth made first chair honorable mention band out of six chairs in total. Sophomore Autumn Long made eighth chair in the honorable mention band out of eleven chairs in total. Junior Zoe Eledge was twenty-second chair in the honorable mention band out of twenty five chairs in total.  
  The musicians qualified for the honor at the All-District auditions Nov. 5 at Warrensburg High School.
  Each ensemble played separate music pieces. All-district band played "Only Light" composed by Aaron Perrine, "Red Rock Mountain" composed by Rossano Galante, "Galop" composed by Dimitri Shostakozich, and "Washington Post March" composed by John Phillip Sousa. Honorable mention band played "Whip and Spur," "Journey into Diablo Canyon," and "In Perfect Silence I Often Gaze At The New Stars."
  These pieces were challenging for each musician but helped each improve on sight reading skills and note accuracy.
  Each band member gained different experiences from these ensembles. For Long, the rhythms were hard and took her a while to get the pieces to the fast paced tempo and correct fingerings down.
  "When I was around other people and we had the clinician help us, it became easier and easier until we mastered it," Long said.
  Eledge gained new insight to her instrument.
 "I was able to improve as a clarinet because when we went to sectionals, Dr. Stimpert showed us several tricks to make playing certain notes sound better and play easier," Eledge said.
  Townley and Bozarth also auditioned for the All-State band. They had both qualified for All-District last year as well.
  "Each year, there is typically a new conductor who brings their own knowledge and beliefs of music and passes it down to us, teaching us things we may not learn from another conductor," Bozarth said.
  Bozarth also learned from the other musicians around him who made the band.
  Making these ensembles is an accomplishment well praised by these instrumentalists and band instructor Brandi Holt.
  "It's a once in a lifetime ensemble," Holt said. "That ensemble will never have the same people."
  By making these ensembles, these students have had the opportunity to play with the best of the best in the district.
  "It was an honor for me because I was good enough to go and play with people who are excited about what they do and we were all there because we were chosen to be," Long said.
  "Tons of people all across the district came to auditions but only a handful of every instrument was chosen," Bozarth said.
  Since the event is one and a half days long, that is how much time the musicians have to prepare.
  "The difficulty of the music and time constraints adds a lot of pressure and gives and insight to working professionally as a musician, which is extremely competitive," Holt said.
  According to Holt, the musicians who record the soundtracks for movies sight read the music the day they record it. Being part of these ensembles helps musicians get a taste of what that is like.
Leave a Comment
About the Contributor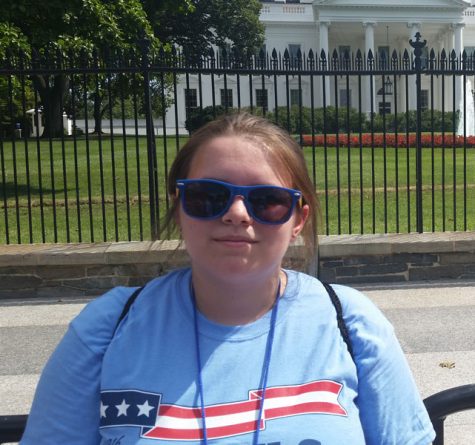 Alexis Smith, Photography Editor
Alexis Smith is a senior at WHS this school year. This is her second year on the newspaper staff and her first year on the yearbook staff, of which she...