Artist Corner: Nathan Townley
Senior finds passion in instrumental music
Senior Nathan Townley has a passion and talent for music, but he is not one to brag. The All-District qualifying musician plays the euphonium and helps instruct his fellow musicians. Townley was the only student to make it into All-District Honor Band.
"He is great at what he does because of the time he puts in to learn and practice on a daily basis," senior Corey Nahrstedt said.
"I love band so much because it's given me an outlet for a lot of things and has given me my purpose," Townley said.
Townley's fellow bandmates have also noticed his passion for band and instrumental music.
"He loves band because he finds passion in music. He sees a future with what he does," Nahrstedt said.
A few students have commented on Townley's willingness to help others when it comes to struggling with band. They have mentioned how he is humble about his abilities as well.
"Nate influences me to be better because he doesn't really shove his talent in everyone's faces. He knows he is a good player, but he doesn't make a huge show about it. If I need help working out a rhythm, or tuning, all I have to do is ask Nate, and instead of saying how he can do better, he helps in any way he can," junior Casey Keith said.
Townley plans to pursue music after high school as well. He is going to strive for a bachelor's degree in secondary instrumental music education and get his doctorate in post-secondary instrumental music education.
"Nate has a future in music. I can see him going a long way," Nahrstedt said.
Director Brandi Holt said Townley has shown talent and ambition and has been a good example for his peers to follow.
"In my short time here he is always showing extra effort and dedication in his development of his skills. He has done very well in both marching band and musically in concert band," Holt said.
Townley will perform with the All-District honor band in January.
Holt said Townley is inquisitive and shows a willingness to learn.
"Everybody is a sponge at some point in their life and that's when we want to absorb as much knowledge as possible. He's in that state right now," Holt said.
Leave a Comment
About the Contributor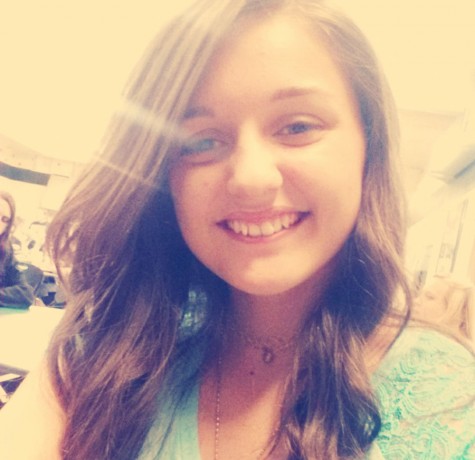 Destiny Lee, Staff Writer
Destiny Lee is a junior at Warsaw High School. This will be her second year writing for The Wildcat. She is involved in FCCLA, English Club, journalism...