Best tech gifts to give this holiday
  The holiday season is here and with it comes shopping for gifts for your friends and family. With our ever increasing reliance on technology in our everyday lives, odds are that at least a few of those gifts will be tech products, so here are a few of the best gifts you can get for them.
Laptop: Dell Inspiron 15 i5559
  Laptops are almost a necessity for school today, but not everyone can get the latest MacBook or Surface, nor does the typical student need the extra performance and features that come with them. So I recommend the Inspiron 15 i5559 from Dell.
  The Inspiron series has always been known for its great performance and reliability, and this iteration is no different. Currently you can snag this from the Microsoft Store for $499 equipped with a Core i5 processor which should keep it running fast for at least a few years.
Phone: Google Pixel
  For those who are currently needing a new phone, I recommend the new Pixel or Pixel XL from Google. It is running the new Android 7.1 Nougat and comes with the promise of fully supported software updates until late 2018.
  Though at a higher price point than the Nexus devices that came before it, it comes with new exclusive features such as the Google Assistant and new gestures to use with the phone. It also has a not so new feature in the inclusion of a headphone jack, something the Pixel's main competition seems to be lacking.  
  The Pixel and Pixel XL are available starting at $649 and $769 respectively, and are only available from the Google Store unless you are on Verizon.
Tablet: Zenpad S 8.0
  Another item on many media consumers wish lists is a new tablet, and 2016 has brought some great options. Currently, I would say the best low price tablet is the Asus Zenpad S 8.0.
  The Zenpad offers a QHD screen, Intel processor and a USB type-C port: the same as in newer phones like the Pixel or Note 7 and even the new MacBook Pro.
  The Zenpad also comes with Android Lollipop, though it has received a Marshmallow update since launch. It is currently available for $159.99 from B&H Photo and Video.
Drone: Syma X8G
  Finally, 2016 has been a great year for drones, as many more companies have been making better products for the general consumer. I recently purchased my first drone in the form of the DJI Phantom 3, it s a professional drone and not made for the general public.
  That is why I instead recommend the Syma X8G for those who just want to have a drone to just fly around and play with. Available from Amazon for around $100, it is one of the cheapest, but functional drones on the market.
  It comes with a 720p camera, and a battery that gives it an average flight time of around 10 minutes- a time very good for this price range.
  The X8G is simply a great drone for a person just getting started with drones and I definitely suggest you start with something like this before rolling out the extra cash for a professional drone like the Phantom which costs $500.
  Overall, all of these products are great options for both tech enthusiasts, as well as those not so tech savvy, and should make great gifts this holiday season.
Leave a Comment
About the Writer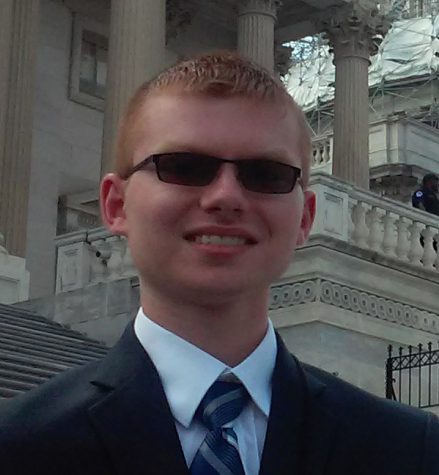 Jonathan Petesch, Web/Social Media Editor
Jonathan Petesch is a senior at WHS this year and this is his first year writing for The Wildcat. Jonathan is involved in NHS where he is the treasurer,...