Wildcat Drive
Students and faculty should strive to look past stressors this holiday season
   The holiday season serves as a constant reminder to be thankful for the things you are given, the people you have around you, and to give back. For others, the holidays serve as a constant reminder of spending larger amounts of money than usual, the possibility of entertaining and attending parties and gatherings, and seemingly never being able to get anything done. For some individuals, these activities may fuel their love for the season, but for the others, they should try to see past the negatives.
   According to "Holiday Stress" by Quiet Stress and Anxiety with Sue Parker, the motive for holiday stress is the fear of disappointing others. Various reasons of holiday stress include not being able to afford a lot of gifts, and feeling obligated to come through with a fancy gift.
   While I can admit to stressing over the littlest things, I also know that one gift isn't going to change the relationship between me and my parents, my grandparents, the rest of my family or my friends. Teenagers don't have as many stressors as adults do, but the stress of taking trips to different houses, and the occasional wrapping of Christmas presents, is still there. Personally, it is hardest for me to buy gifts for either of my parents. Even though I spend most of my time with them, it is hard to find things they would like to have or would get great use out of.
   Even though the stressors of the holiday season can get the best of all of us sometimes, we should all still find the time to be grateful for the things around us.
  According to "Pause, reflect and give thanks: the power of gratitude during the holidays" by UCLA Newsroom, the holiday season is always an appropriate time to take a few minutes, pause, and reflect on the gifts you've been given, the people you love and cherish, and the opportunities you are afforded in life.
  When it comes to the holidays, I feel it is a good opportunity for everyone to sit back and relax with their families, as this is when everyone can actually come together. Perfect gifts aren't necessary, an amount of money spent isn't necessary; just enjoying the company of each other and finding the real meaning for the season is necessary.
Leave a Comment
About the Writer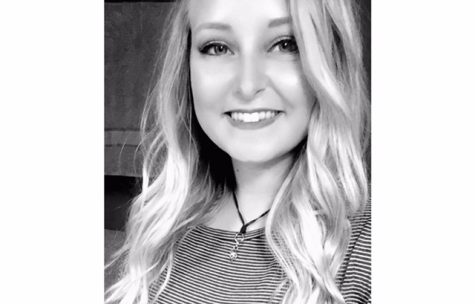 Makayla Mais, Editor-In-Chief
Makayla Mais is a senior at Warsaw High School and this is her third year in journalism. This is her second year serving as editor-in-chief. She is currently...