Cheerleaders show appreciation to sports in new ways
As the cheerleaders prepare to focus on a new sport to cheer for, they develop new ways to show more spirit by adding new cheers and making goodie bags for teams they don't cheer for. Cheerleading is a sport that lasts almost all year long. The girls are spread super thin between varsity football and both genders of varsity basketball.
  "We make them (the goodie bags) for the visiting cheerleaders, the girls basketball team, and the wrestlers. We can't make it to every single game, so it's just a nice way to wish them well," Coach Rachel Eichler said.
   The girls like the idea of making the goodie bags for the other teams and sports, to show them all that they have the same support as other sports do.
  "I feel like making the goodie bags were a very good idea. It shows that we have spirit and we are trying to reconnect with all the sports," sophomore Shelby Dunnam said.
  The cheerleaders have also started doing floor cheers during basketball games. They alternate quarters between standing and floor cheers.
  "Floor cheers are a nice addition to our regular cheers. They make a lot of noise on that beautiful gym floor," Eichler said,
  The cheerleaders enjoy the new floor cheers as well, agreeing that they are a nice addition to the regular cheers.
  "The floor cheers are fun. I love them. They are loud and rhythmic like a song," junior Madi Rozzel said.
  They also like the newness of them, seeing as they haven't done floor cheers for basketball in the past. They usually just did their usual standing cheers.
  "I enjoy the floor cheers, because they are new and interesting," junior Briar Heavener said.
Leave a Comment
About the Contributor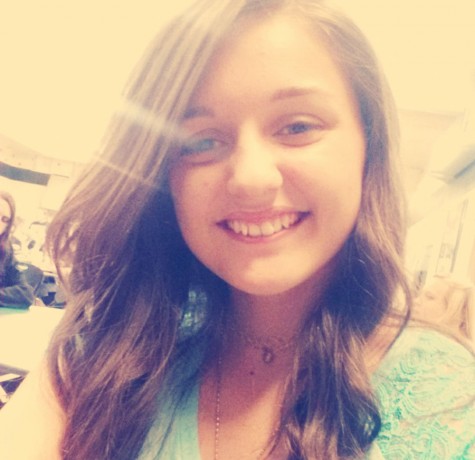 Destiny Lee, Staff Writer
Destiny Lee is a junior at Warsaw High School. This will be her second year writing for The Wildcat. She is involved in FCCLA, English Club, journalism...