State cross country runners find inspiration in each other, family
After running 3.1 miles every meet, the cross country team has finished their season with outstanding results.
  Senior Ashlee Kuykendall ran her state meet and finished in 19 minutes and 58 seconds, and placed 4th in the girls division. Junior Dallas Larsen ran his in 17 minutes and 12 seconds with 12th place in the boys division.
  "It's a little better than what I thought I would run, but the state course is very difficult, so I was happy with what I ran," Kuykendall said.
  They had run the district meet in Hermitage on October 29. The team had been preparing running in the cold, because most of the meets were pretty warm and they didn't have very many that were in cool weather.
  Junior Dallas Larsen and Kuykendall run together, not only at practice but in 5k's the town has held. Larsen said that he is going to miss Kuykendall after this year.
  "Everyone I have been running with is now gone and I don't think I'll have anyone else to run with now," Larsen said.
  Larsen has been in cross country for three years now. His freshman year he ran with both the Kuykendall girls when they advanced to state.
  Larsen said he started running at a young age. He and his older brother, 2014 graduate Austin Larsen, ran together when Dallas was younger. Dallas says he looks up to his brother because he has a lot of heart towards the sport. Kuykendall was also inspired by the Larsens.
  "Austin Larsen and his family inspired me to run, because even when I thought I could never be a runner they encouraged me to start, and told me that I could do it. Charine Larsen told me that if I could run one mile then I could run ten miles, because I never thought I could even run three miles," Kuykendall said.
  Kuykendall also looked up to her sibling as well. Her older sister, 2015 graduate, Jessica Kuykendall also ran cross country for Warsaw. Ashlee and Jessie both went to state in 2014. Jessica is now running college meets in Westminster in Fulton.  That was Ashlee's first year in cross country running with her sister. Ashlee said that she never tried to stay with her sister because of how fast her sister was and she just thought she couldn't do it.
  The cross country team had twenty two runners including the middle school this year and next year Hrabe would like to add more. If they have more people then they have more girls and boys to run the group races.
  "One thing that hurt was the number because the more runners you have the better the results, and  the more you have to do at practice," coach Brian Hrabe said.
   Ashlee said that she will miss the team after the season because she has gotten really close with the runners.
  "Running has completely changed my life, because it has made me so much more confident with what I can do. I like setting goals and working towards them," Ashlee said.
  Ashlee has managed to shave off a lot of time from her sophomore year to now. She said that she is going to continue to running in college. She is going to Missouri Southern State University.
Leave a Comment
About the Contributor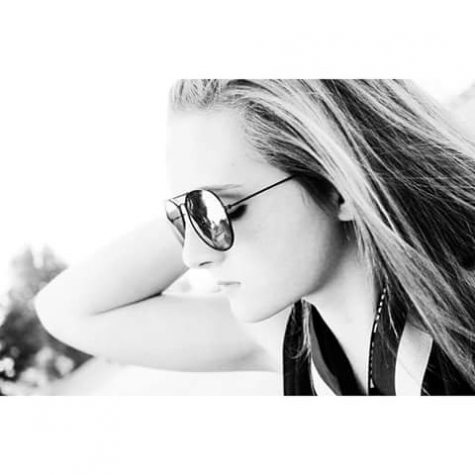 Ciara Cooper, Staff Writer
Ciara Cooper is a sophomore at Warsaw High. She is involved in cheerleading, pep club, journalism, and track. This is her first year in journalism. Her...