Boys basketball starts fresh with new coach
    The boys basketball team is starting a new season without seven familiar faces: six players and a coach.
  The team graduated seniors point guard Thane Henderson, power forward Kyle Nevius, center Austin McCall, guard Damian Adams and shooting guard Johnathan Plybon and said farewell to coach Jason Ollison. New coach Keith Glenn came in this season with a new philosophy, and new goals for the team.
   "We have to push ourselves to get better each practice and game, have ownership of our actions and our team, trust each other and the coaches, make the team their second family, and use our exposure from basketball to do good for the school and community," Glenn said.
   The team has been coached by three different people within the past three years. Glenn has brought in a new philosophy of out hustling opposing teams, playing like they do in practice, and doing the things they do best both individually and as a team.
   Sophomore point guard Logan Davis feels Glenn has made a positive impact.
   "He likes to critique everything we do and make sure we're doing things right," Davis said.
   Senior center/forward Wesley Carr has seen the significant changes since acquiring Glenn.
   "He's really passionate about basketball and is the most passionate coach I've seen," Carr said. "He's extremely passionate about what he does."
   Junior point guard/shooting guard Tyler Simons has respect for Glenn's coaching style.
   "He's more caring and hard work oriented," Simons said.
   Having a new coach isn't the only thing new for the team this year. In the fifth practice, there were four injuries to knees, backs and ankles
   Glenn is thankful that the injuries haven't been major.
   "Injuries affect every team during a long season. Thankfully ours have been relatively minor but has kept us from putting all the players on the floor at the same time so we can get use to playing together," Glenn said.
   Davis, Carr and Simons are all taking better precaution and paying more attention to stretching to prevent the injury count from rising.
   The team's first game was during a jamboree at Eugene. They finished with 1 win against Macks Creek and 2 losses against Eugene and Elizabeth. The team will later be playing in the Warsaw Tournament. The Warsaw Tournament will be held Nov. 28 to Dec. 2.
Leave a Comment
About the Contributor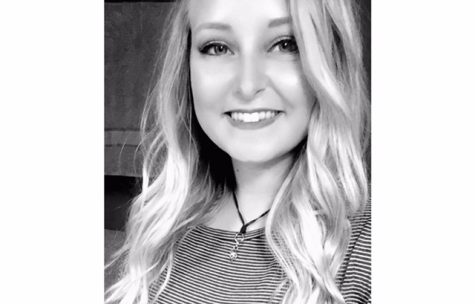 Makayla Mais, Editor-In-Chief
Makayla Mais is a senior at Warsaw High School and this is her third year in journalism. This is her second year serving as editor-in-chief. She is currently...